Ingredients
8 medium round tomatoes

2 tbsp olive oil

A pinch of chilli flakes

1/4 tsp ground cumin

3 cloves garlic, crushed

1 cinnamon stick

1 tsp Sea salt flakes

Ground black pepper, to taste

1 tin chopped tomatoes

500ml vegetable stock

2 tins butter beans, drained

2 large handfuls curly kale, stems removed, roughly chopped

Harissa, to serve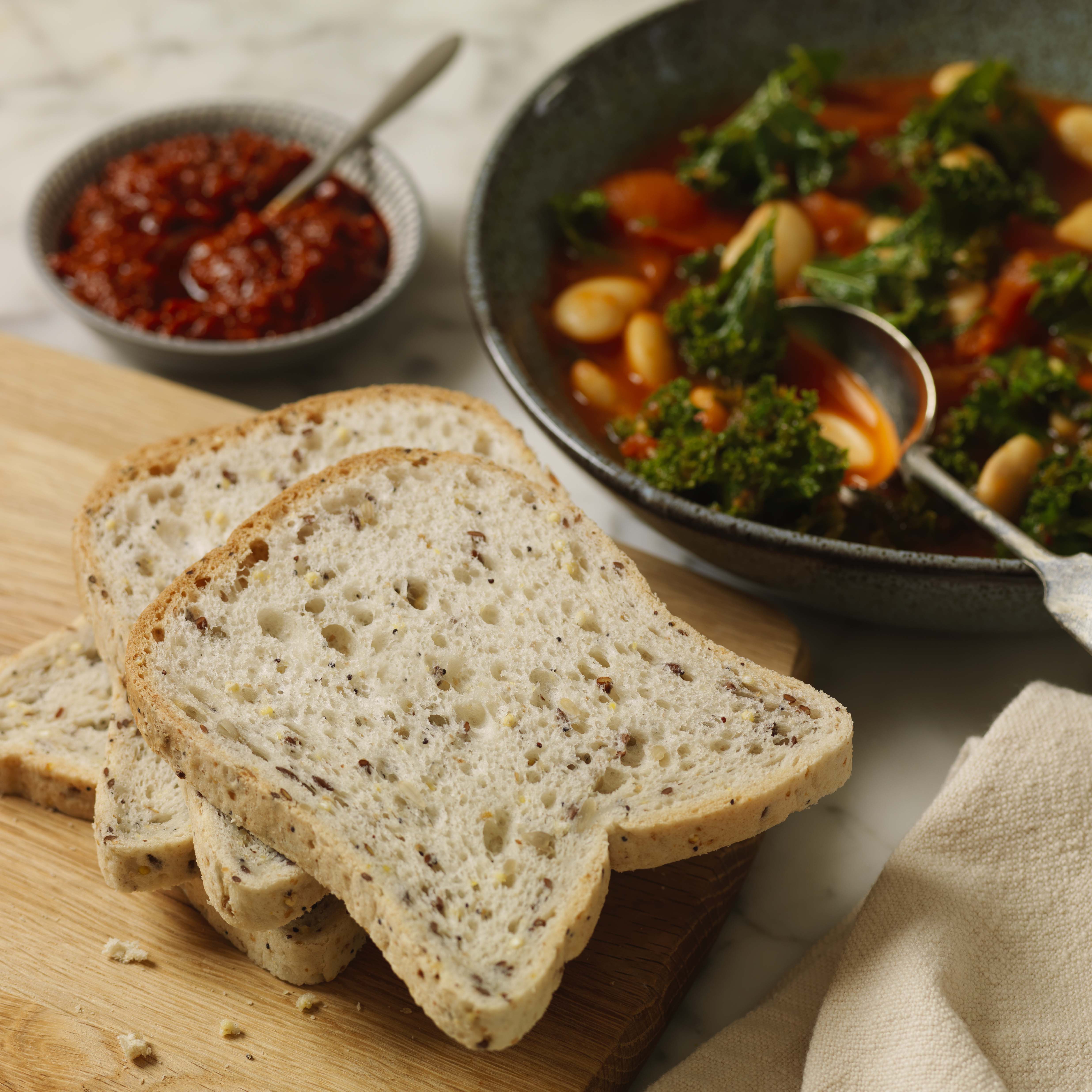 Method

1. Serve with a little harissa for extra spice and Genius Triple Seeded Farmhouse bread.

2. Place a large saucepan on a medium heat, add the olive oil and the halved tomatoes cut side down. Cook slowly until the flesh of the tomatoes softens and the skins start to come away.

3. Add the chilli flakes, cumin, crushed garlic, cinnamon stick, salt and pepper.

4. Allow this to cook out for a couple of minutes then add the stock and chopped tomatoes. Simmer for 15-20 minutes.

5. Add the drained butter beans and roughly chopped kale. Stir through the soup and heat until the beans are hot and the kale is wilted.