Ingredients
2 Genius Plain Bagels, halved and toasted

1 tin of black beans or refried beans

1 avocado

1 lime

1 bunch Spring onions

2 large tomatoes, skinned

Sour cream

4 large eggs

Small bunch coriander

1 red chilli

Olive oil

Salt and pepper

Butter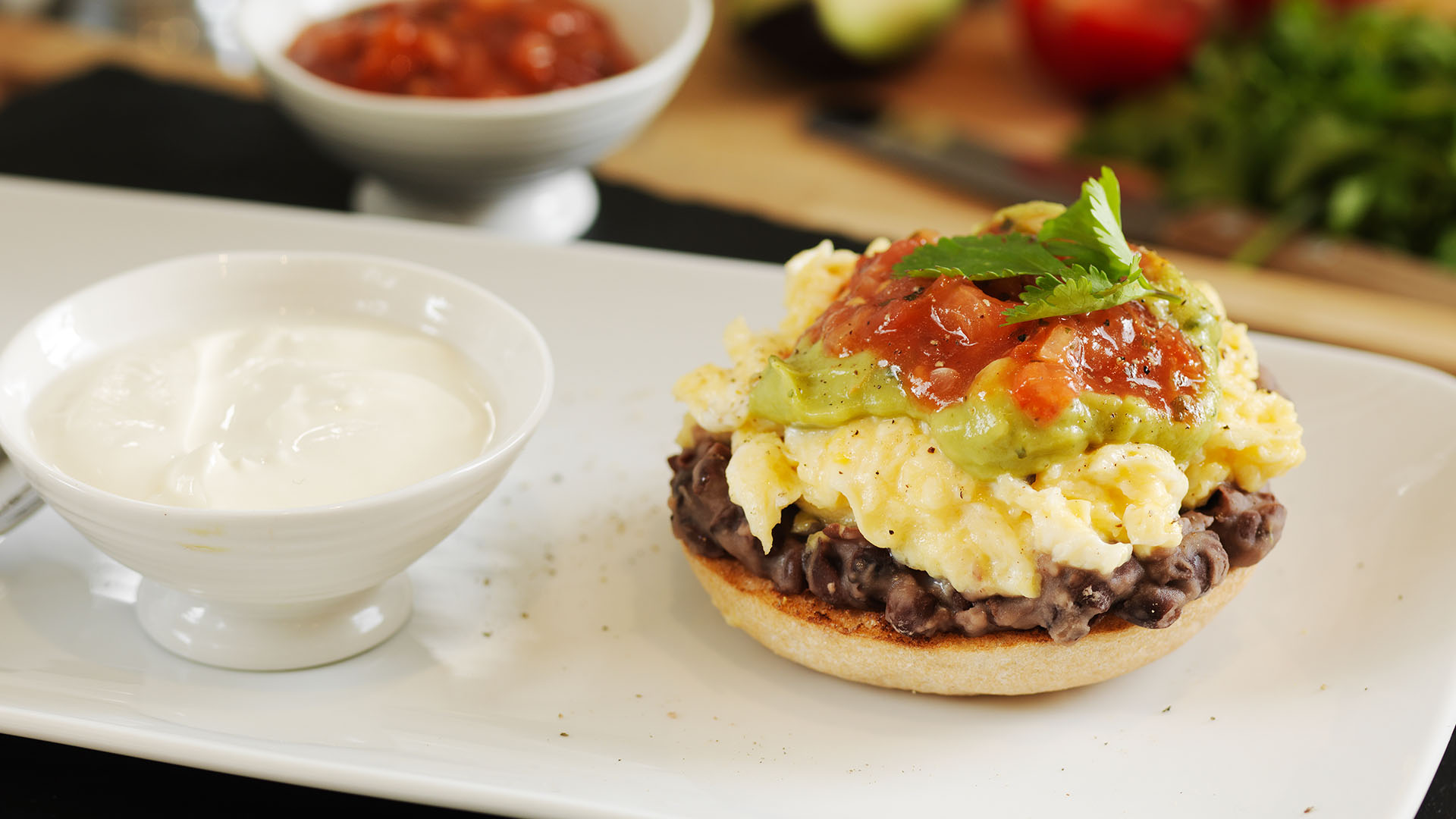 Method
15 mins prep. 5 mins cooking
2
Prepare your guacamole and salsa.


For the guacamole, skin and stone the avocado, roughly mash it and add in lime juice, 2 spring onions finely chopped and a handful of chopped coriander leaves. Mix and season.


For the salsa, finely chop your skinned tomatoes, place in a bowl and add 2 finely sliced spring onions, 1 finely chopped red chilli (de-seeded if you don't want it too spicy), a little chopped coriander, 1 tbsp olive oil and seasoning. Mix and adjust seasoning if needed.


Warm the beans through in a small pan and prepare your scrambled eggs.


To assemble, place 2 bagel halves on each plate, pile on beans, top those with the scrambled eggs and finish off with guacamole and salsa. Serve with sour cream on the side.