Ingredients
For the falafel:
1 x 400g can chickpeas, drained, rinsed, patted dry

400g butternut squash, peeled, de-seeded, roasted

1 onion, roughly chopped

2 cloves garlic

Ground coriander - 1 tsp

Ground cumin - 1/2 tsp

Paprika - 1 tsp

Salt - 1/2 tsp

Gram flour - 1 tbsp

Psyllium husk - 2 tbsp

For the slaw:
Shredded Iceberg Lettuce

Cranberries

Raisins

Grated Apple

Vegan Mayonnaise to bind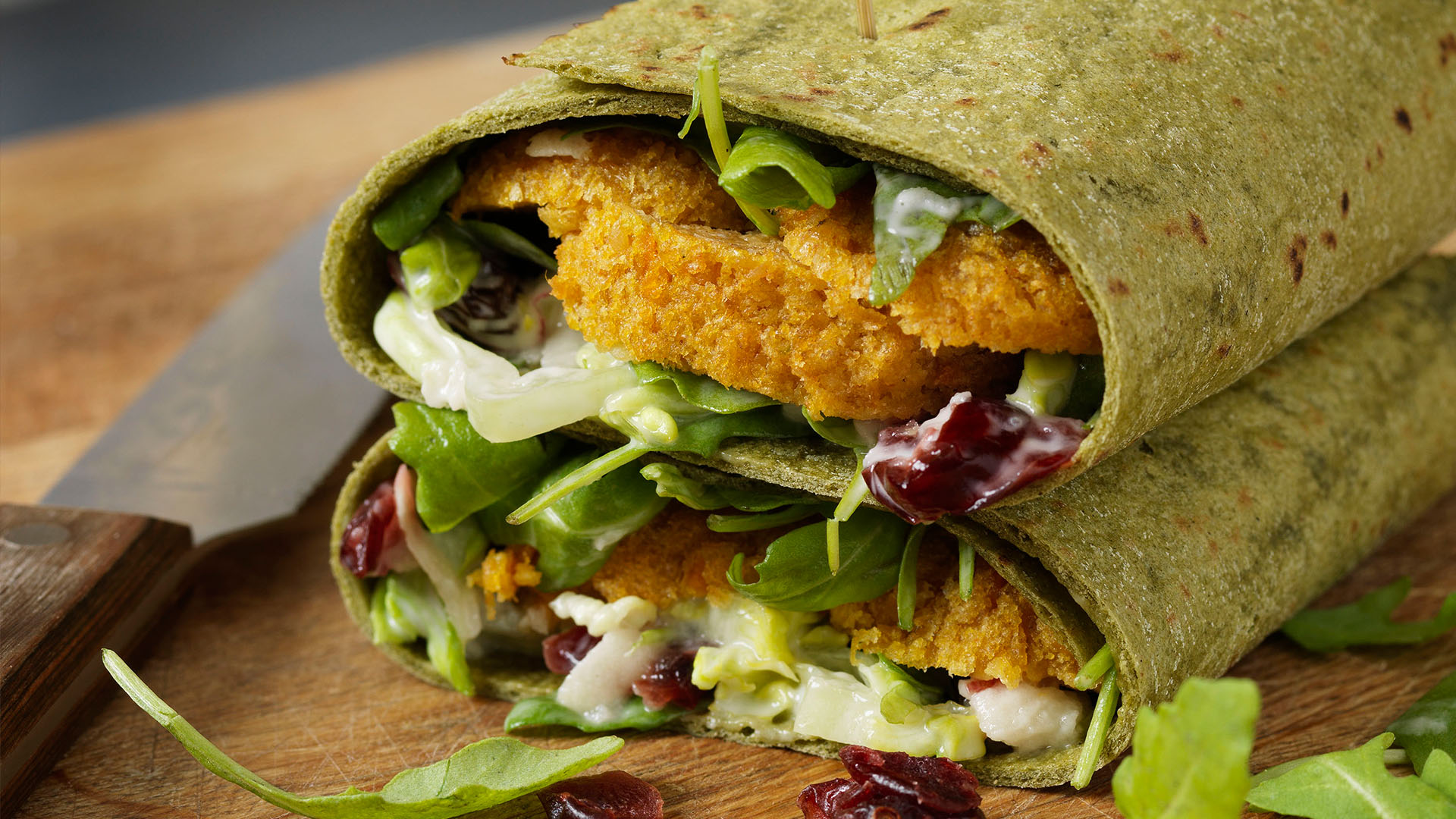 Method
20 mins prep, 5 mins cooking
Makes 18 Falafels
Put chickpeas, onion and garlic in a blender and blitz til smooth. Add in the roasted butternut and spices/seasonings, blitz til blended. Tip mix into a bowl and stir in gram flour and psyllium husk, this helps the mixture to firm up enough to hold shape and be able to handle the frying process.


Once this is all thoroughly mixed, shape into balls and leave in fridge until ready to cook.


To fry, either use your deep fryer (they take a few minutes each to cook, do in small batches) or pour a couple of inches of oil into a large saucepan, heat up (until a little bit of mix fries and gently browns when dropped in), then cook falafel in batches, a few minutes each batch, turning to make sure they are golden brown all over.


Remove from oil with a slotted spoon and pop onto kitchen paper to soak up excess oil.


Make the slaw by combining all of the ingredients in a bowl.


Serve the falafel in a wrap with slaw and sauce.