Ingredients
55g/2oz butter

450g/1lb onions, thinly sliced

2 sprigs of fresh thyme

salt and freshly ground black pepper

1 garlic clove, crushed

1 tsp of corn flour

1.1 litres/2 pints fresh chicken stock

85g/3oz Gruyere cheese, grated

4 tsp Dijon mustard

4 slices of white Genius bread, cut into circles with a pastry cutter.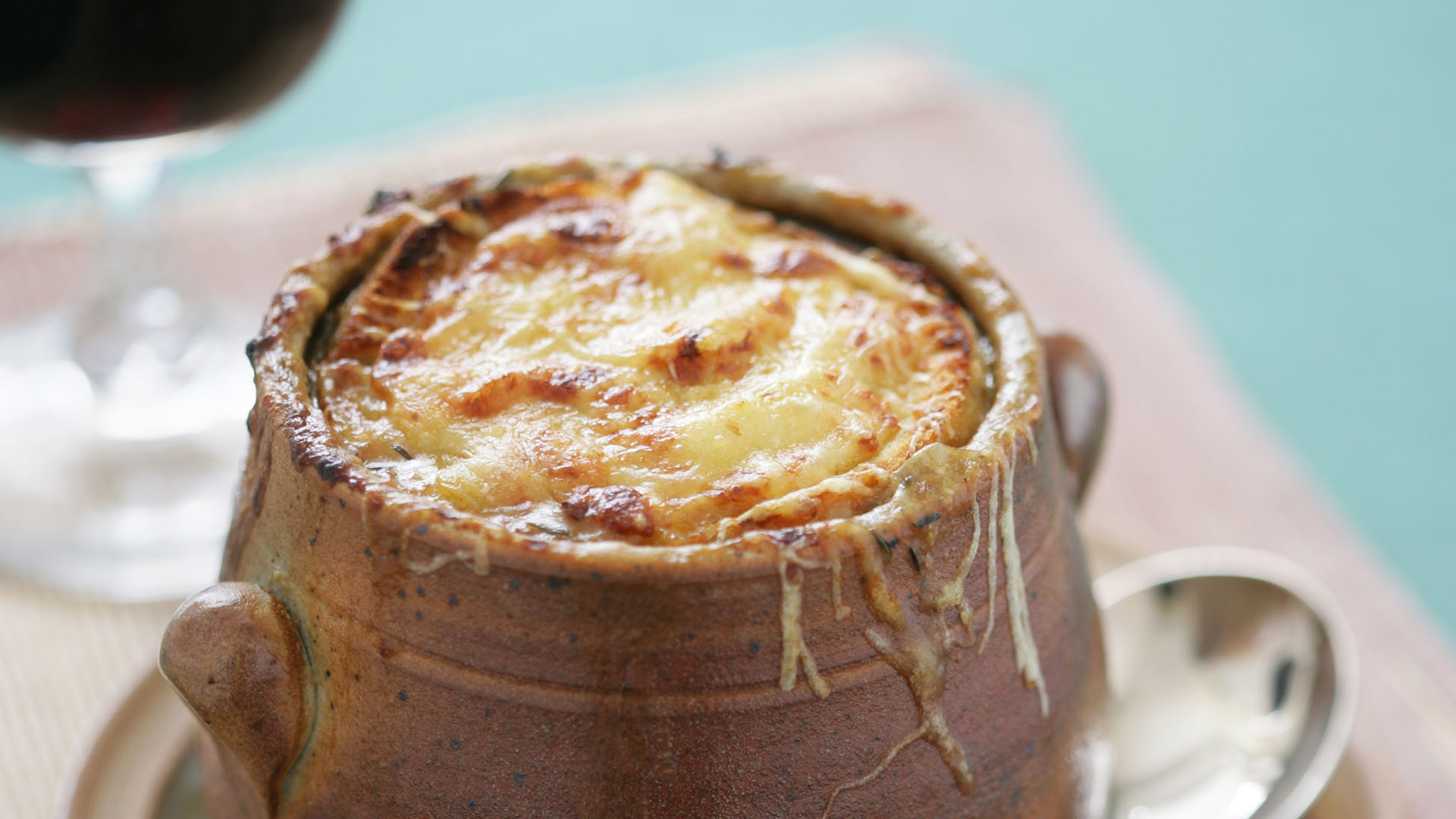 Method
25 mins prep, 80 mins cooking
4
Melt the butter in a large casserole dish. Add the onions, thyme and season with salt and pepper. Cover with a lid and fry slowly, stirring regularly for about 45 minutes or until very soft and caramel brown.


Stir in the garlic and fry for 30 seconds. Then stir in the corn flour, add the stock and stir until boiling. Simmer for 20 minutes.


Preheat the oven to 200°C/400°F.


Mix half the cheese with the mustard and plenty of black pepper. Spread the mixture onto the bread then place each slice on the surface of the soup. Sprinkle over the remaining grated cheese.


Place the soup in the preheated oven for 15 minutes or until the cheese is well browned and the soup is bubbling. Serve immediately.