Ingredients
4 Genius Brioche Burger Buns

150g Tinned chickpeas (drained weight)

150g Butternut squash (peeled, de-seeded, roasted)

1 red pepper (roasted, skinned, de-seeded)

1 tsp tomato puree

50g onion (finely chopped)

2 tsp lemon juice

1 clove garlic, crushed

½ tsp ground coriander

¼ tsp ground cumin

¼ tsp paprika

¼ tsp salt

¼ tsp chilli flakes

1 tbsp gram flour

1 tbsp corn flour

1 tbsp psyllium husk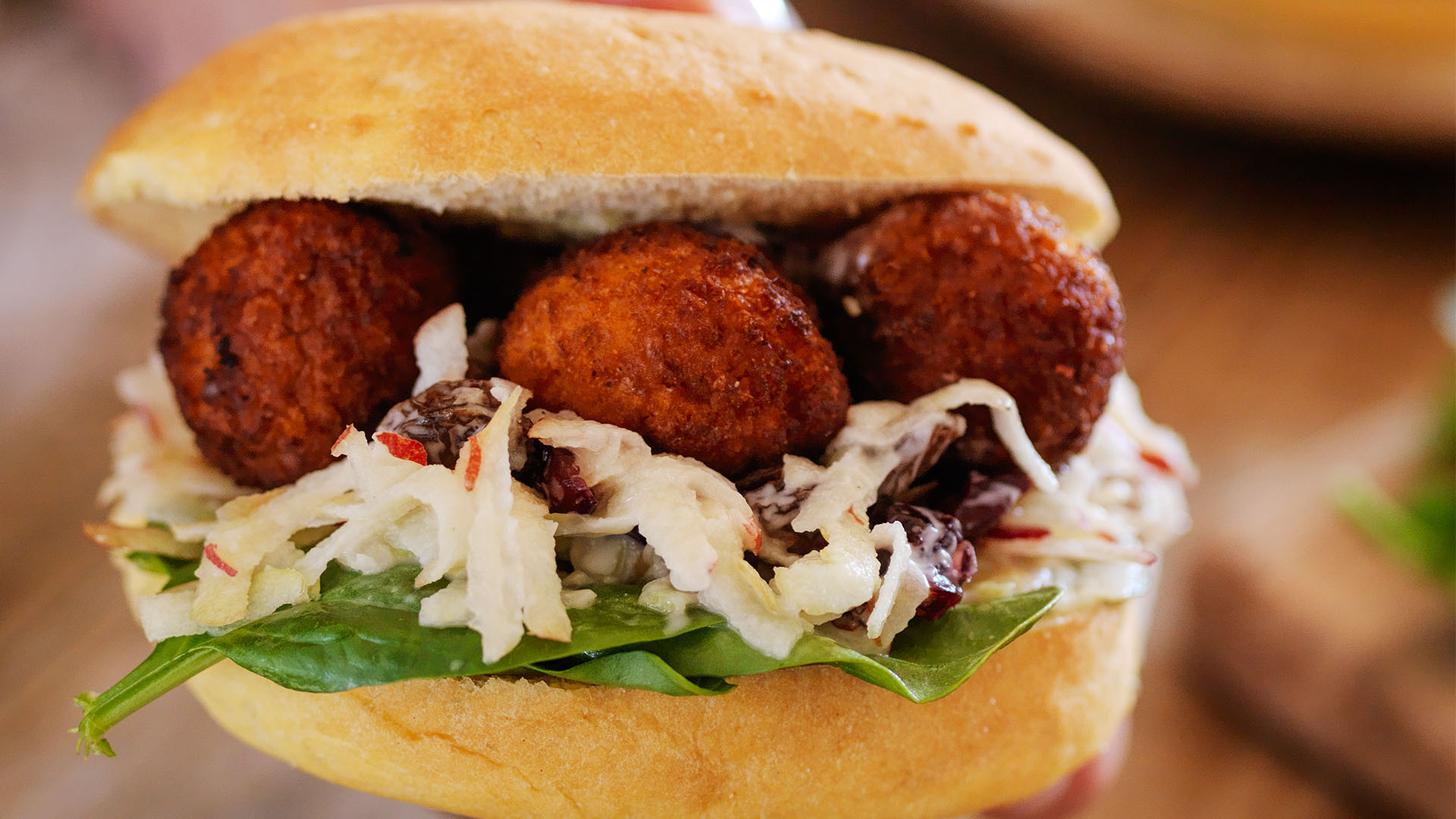 Method
10 mins prep, 10 mins cooking, 1 hour resting time
4
Blend all the ingredients together, leave for an hour or so to stiffen. If still too sticky add a little more gram flour.


Roll into small balls (this mix makes about 20) and deep fry in sunflower oil until a deep golden brown and bobbing to the surface of the oil.


Remove from oil and drain excess oil on kitchen paper.


Serve in a Genius Brioche roll with a salad of baby spinach leaves, grated apple, dried cranberries and sultanas.


Add in a dollop of vegan mayonnaise if you like.