Ingredients
Genius Soft White Sandwich Bread

2 red peppers

2 finely chopped anchovies

1 tbsp of extra virgin olive oil

1 tsp of small rinsed capers

Freshly ground black pepper

1 tbsp of finely shredded basil

1 clove of garlic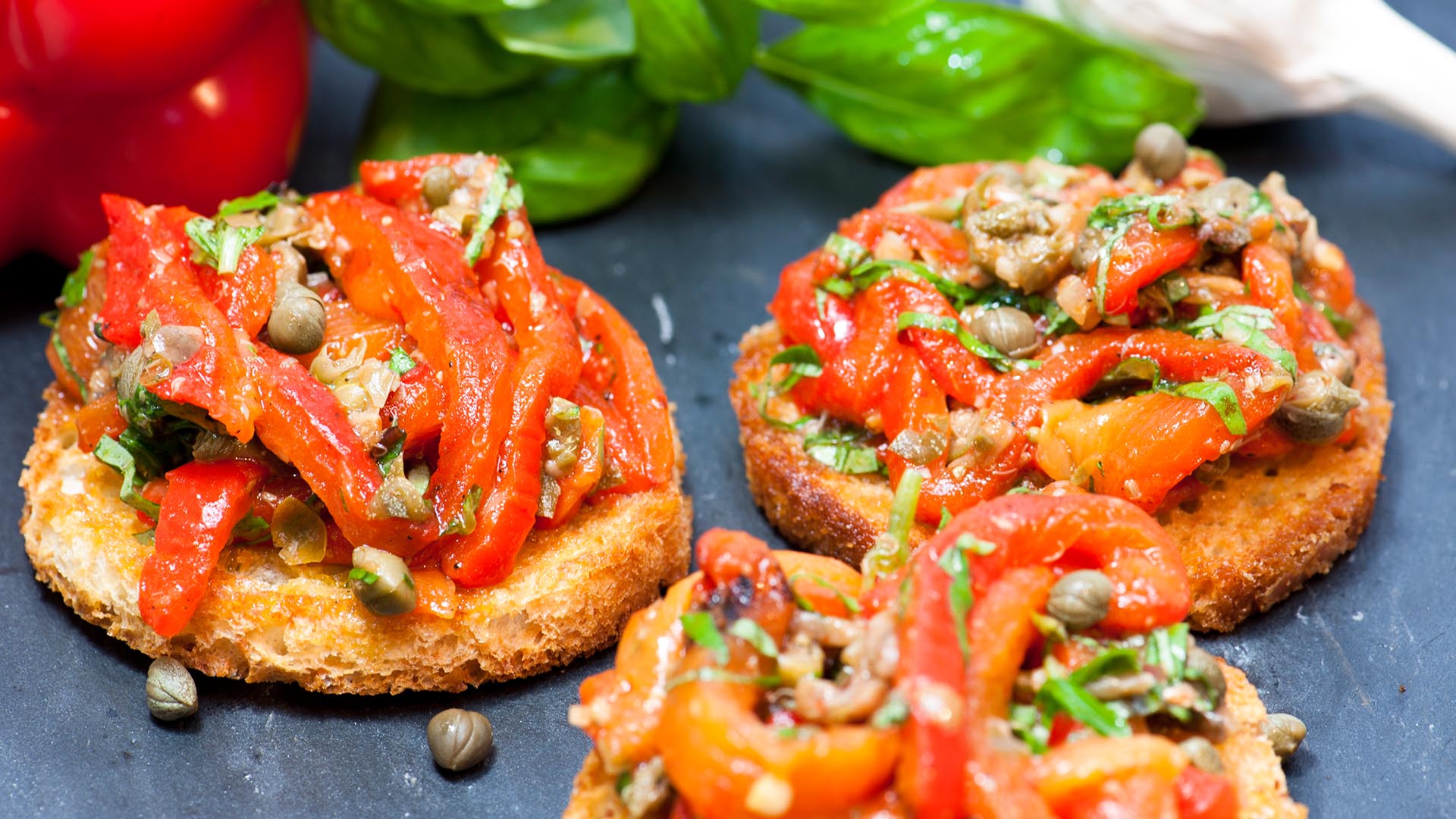 Method
20 mins prep, 10 mins cooking
4
To make bruschetta simply cut bread diagonally across into large triangles or cut out large rounds from each slice with a pastry cutter.


Bake the prepared bread on a baking tray at 200'C/400'F for 10 minutes or until golden brown.


Grill 2 red peppers on all sides until the skin is blackened. Place in a bowl and cover with cling film and leave to steam for 15 minutes. Remove the cling film, and peel off the skin using a small, sharp knife. Core and de-seed the skinned peppers and thinly slice.


Place the pepper slices into a bowl, and mix in 2 finely chopped anchovies, a tablespoon of extra virgin olive oil and a teaspoon of small rinsed capers.


Season with freshly ground black pepper, stir in a tablespoon of finely shredded basil and heap onto the bread, rubbed with garlic and drizzled with olive oil.