Ingredients
4 Slices Genius Soft Brown Sandwich bread

2 Tbs extra virgin olive oil

1 Large red onion, halved and thinly sliced

Juice of 1 lemon

85g Butter diced

4 Eggs

250ml Greek yoghurt

1 Clove garlic peeled and finely chopped

1tsp Ground cumin

1/2 Tsp Dried chilli flakes

2 Tbs of roughly chopped mint, leaves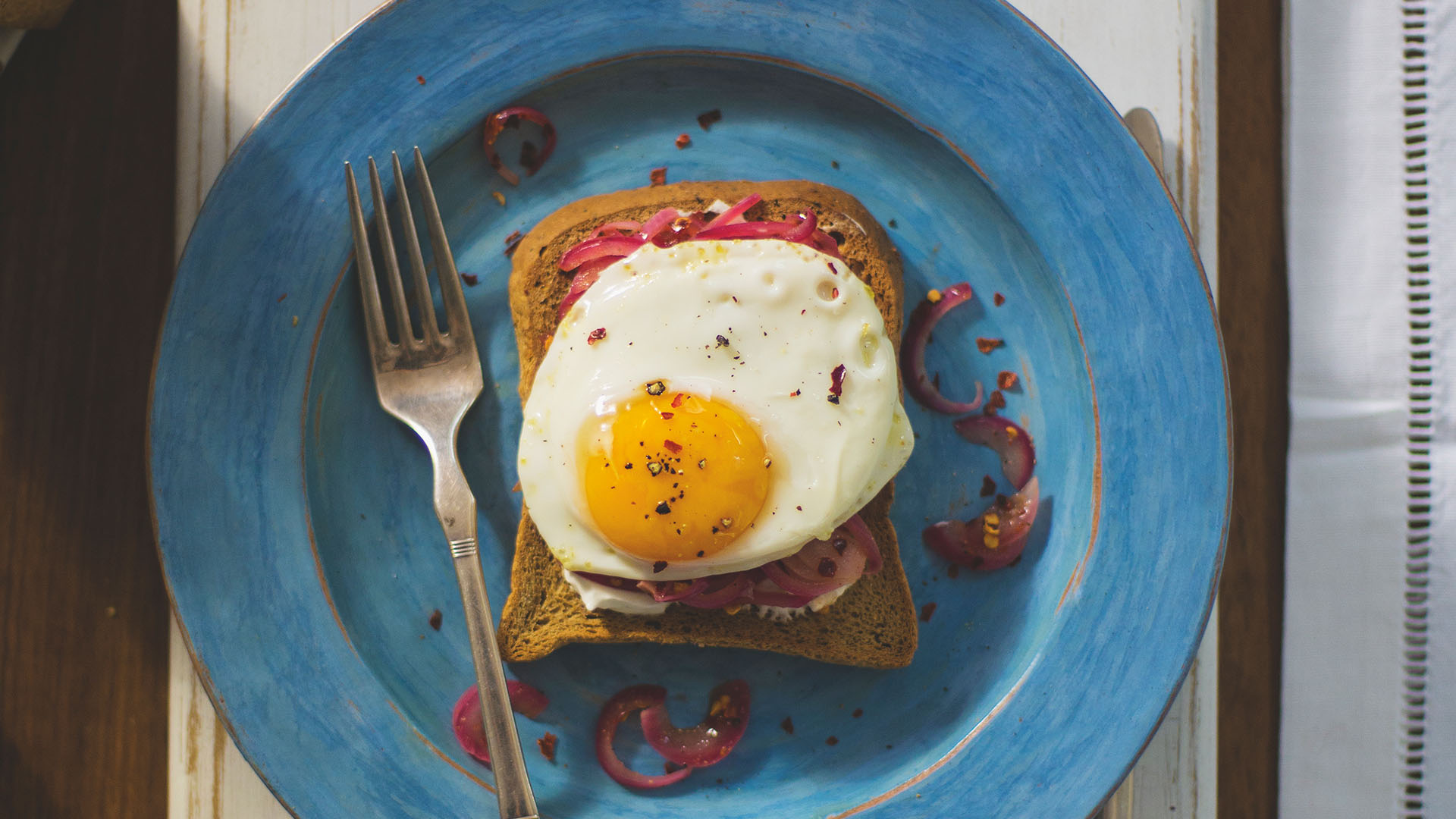 Method
15 mins prep. 15 mins cooking
4
Brush both sides of each slice of bread with olive oil and season with salt and pepper. Bake in an oven preheated to 200'C for 5-10 minutes or until golden brown.


Meanwhile, heat remaining oil in a non-stick frying pan over a low–medium heat. Gently fry the onion with salt and pepper, cumin and chilli until soft. Remove from the pan with a slotted spoon into a bowl. Mix with the lemon juice.


Return the pan to the heat and fry the eggs until the whites are set but the yolks are still runny.


Place toast slices on a serving dish, dollop a dessert spoon of yoghurt onto each slice of toast then top with the spicy fried onions, followed by the eggs.


Sprinkle with mint and serve immediately.