Ingredients
For the marinade:
1 tbsp tandoori paste

2 tbsp plain yogurt

2cm thumb of fresh ginger grated finely

For the dressing:
Half a cup of plain yogurt

2 handfuls of fresh coriander and mint leaves

2 spring onions

1 clove garlic

Juice of 1 lemon

For the salad:
Lettuce leaves

Fresh mango slices

Pea shoots

Finely sliced spring onions

You can add cucumber, fine slices of red onion, mange tout peas, or other raw salad ingredients to this to make it your own!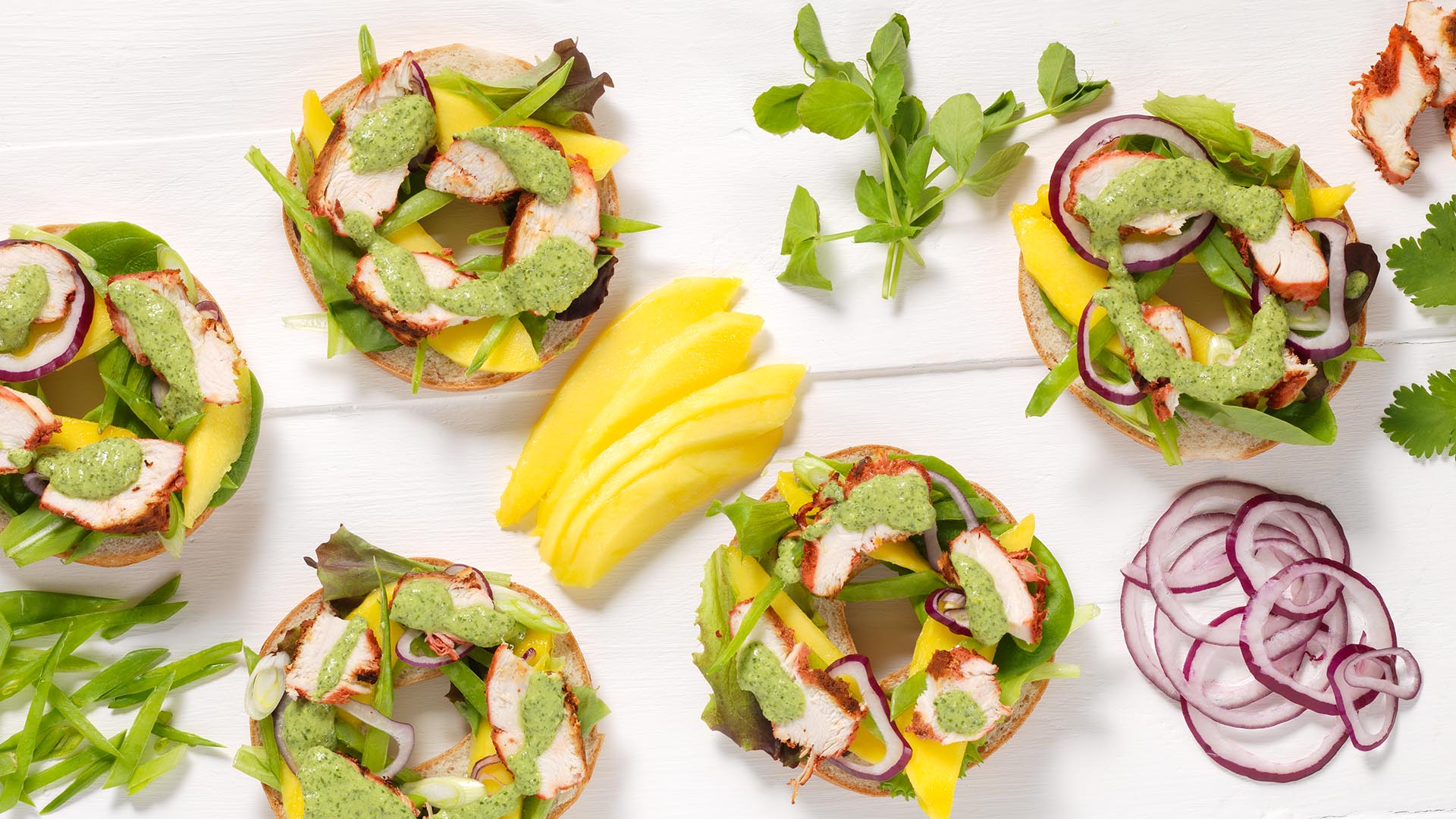 Method
15 mins prep, 20 mins cooking
4 bagels
Mix together the tandoori paste, plain yogurt, and ginger and use to marinade one chicken breast per person. Cover in cling film and leave in the fridge for a minimum of half an hour (overnight is better if you have time)


To cook the chicken place it on a lined baking sheet (foil or greaseproof) and pop in a pre-heated oven at 220c for around 20 minutes until the chicken is tender but cooked through with juices running clear. Leave chicken to cool a little then slice across the breast.


Meanwhile create your dressing by whizzing the ingredients in a blender until you have a lovely smooth green sauce with all the herbs finely chopped


To assemble your bagel, cut in half, pop on some leaves, mango slices, a few crunchy salad ingredients and your cooked tandoori chicken. Finally dress with the yoghurt and herb dressing.