Ingredients
1kg / 2¼ lbs mixed strawberries, raspberries, redcurrants, blackcurrants, blackberries and black cherries

3 tablespoons water

170g / 6oz caster sugar

2 strips of orange peel

2 strips of lemon peel

8-10 slices of Genius white bread, crusts removed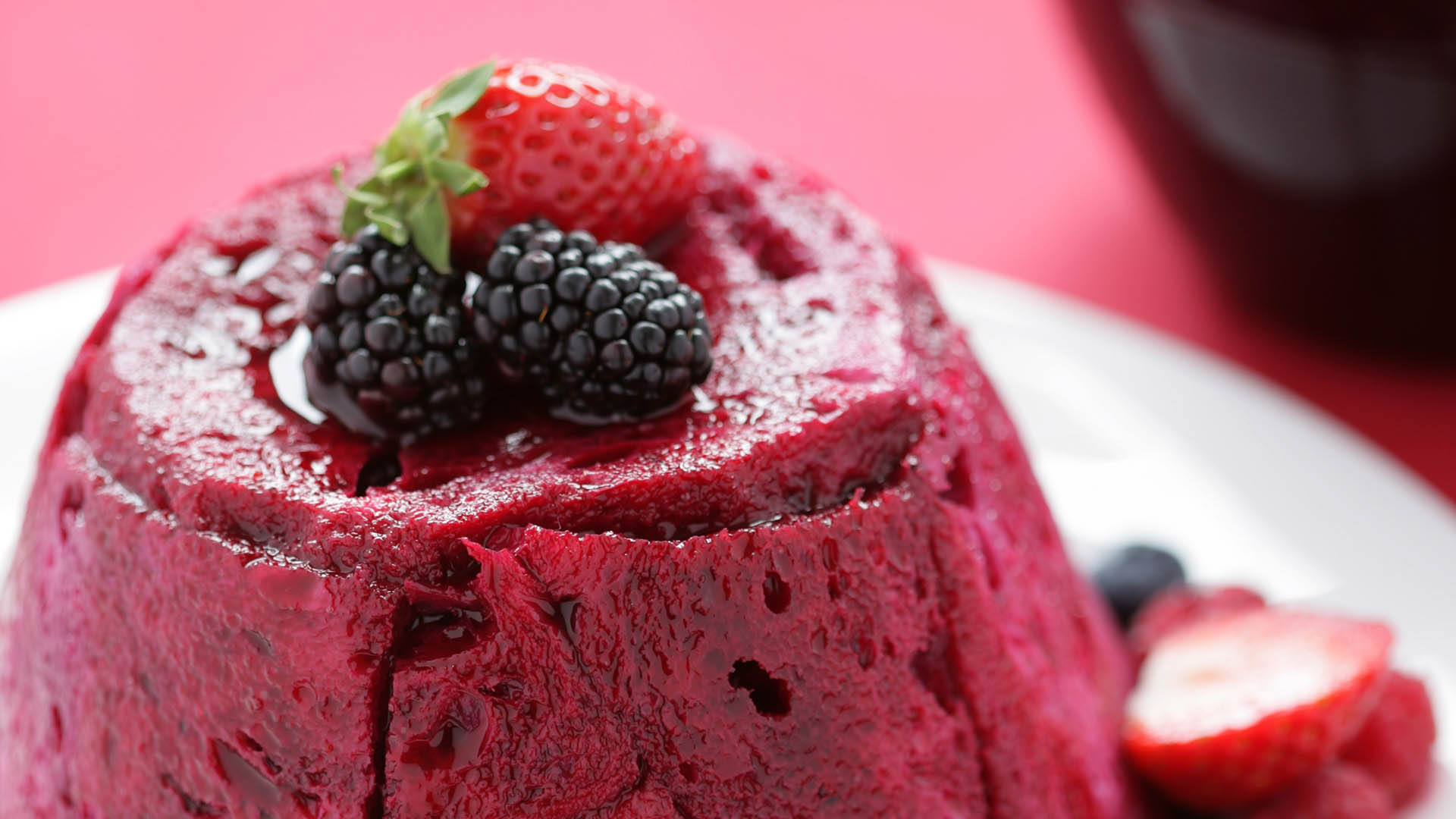 Method
30 mins prep. chill overnight
6
Place the fruit, water, sugar, orange and lemon peel in a pan. Mix well and bring to the boil. Simmer for 1 minute and leave to cool.


Cut a circle from one slice of bread, to fit the base of a 1litre/2pt pudding bowl. Cut the remaining slices in half, on the diagonal.


When the fruit is nearly cold, tip into a sieve, placed over a bowl to collect the juice.


Dip the prepared bread circle and triangles into the juice then line the base and sides of the bowl leaving no gaps.


Spoon in the fruit and cover the top with the remaining triangles of bread, first dipped in juice. Trim any bread hanging over the rim of the bowl with a knife.


Stand the pudding basin in a dish and place a small plate on top of the pudding and weigh down with a 450g can. Chill overnight to set.


Return the remaining juice to the pan and boil until glossy and syrupy. Leave to cool, cover and chill until required.


To serve the pudding, remove the plate and weight. Place a serving plate over the rim of the bowl and quickly turn them over. Holding onto the plate and bowl, give them sharp shake and repeat until you feel the pudding loosen inside the bowl. Lift the inverted bowl off the pudding. Pour over the reserved fruit syrup and serve with a jug of thick pouring cream.