Ingredients
Genius Gluten Free Shortcrust Pastry

300ml/½ pint of crème fraiche

2 tablespoons of icing sugar and extra to decorate

2 drops of vanilla essence

400g/14oz of medium-sized fresh strawberries, hulled

110g/4oz fresh raspberries, hulled

A handful of fresh blueberries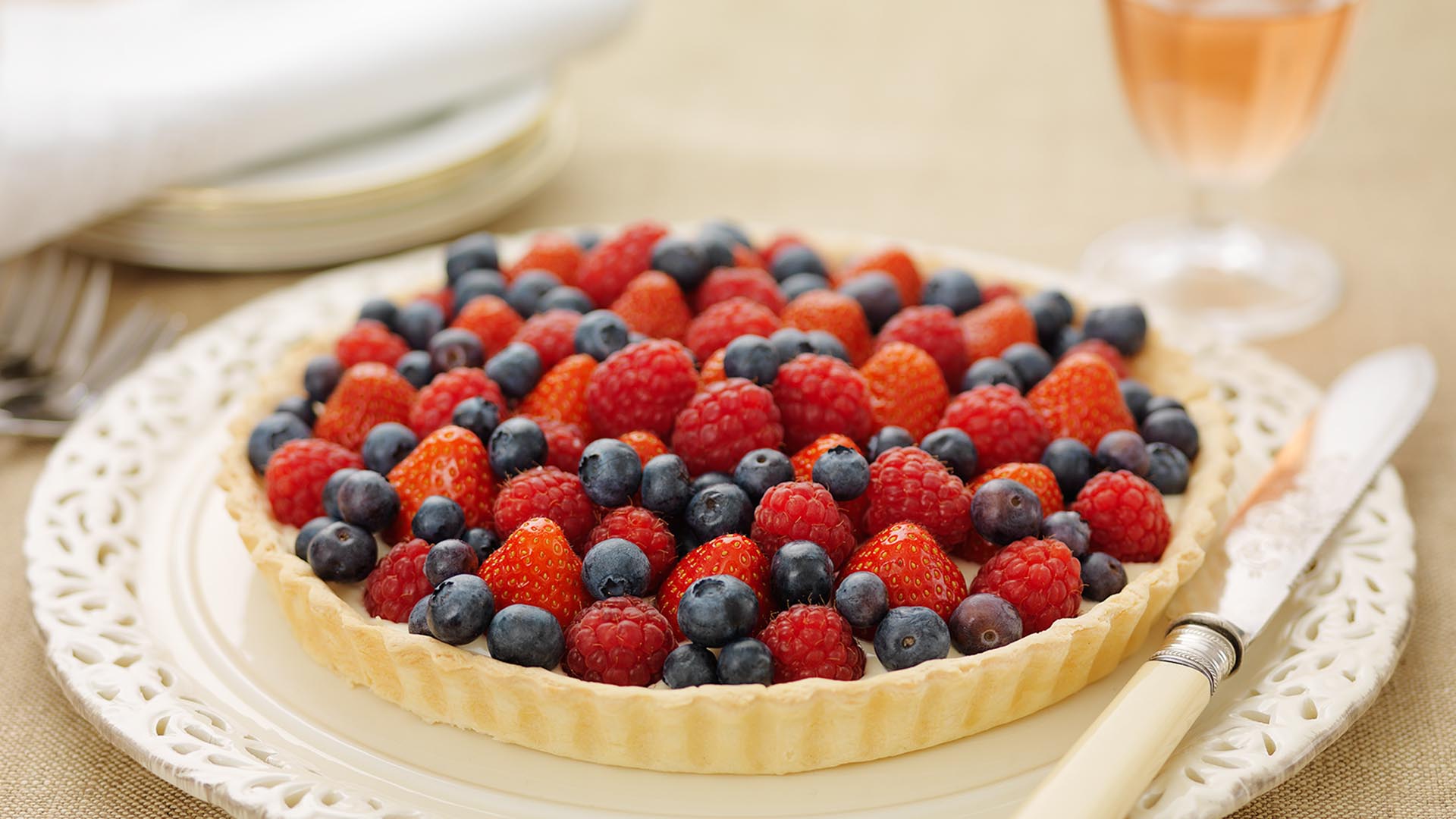 Method
30 mins prep. 30 mins cooking
8-10
Preheat the oven to 200'C/400'F/GM6.


Roll out the pastry to the thickness of a £1 coin.


Line the tart tin and chill for 10 minutes. Line the pastry case with greaseproof paper and sprinkle a handful of rice or baking beans over the base.


Blind bake in the preheated oven for 10 minutes or until the pastry is firm and just beginning to colour.


Remove the baking beans and greaseproof paper and return the pastry case to the oven to bake for another 10 to 15 minutes, or until the pastry is baked to an even golden brown colour.


Leave to cool on a cooling rack.


When the cooked pastry shell is completely cold, remove from the tin and place on a serving dish.


In a medium sized bowl, mix the crème fraiche, icing sugar and vanilla essence together and spoon into the pastry case.


Arrange the strawberries closely together, pointed end uppermost, over the crème fraiche filling. Sprinkle over the raspberries and blueberries so that all the crème fraiche filling is hidden.