Ingredients
Genius Gluten Free Puff Pastry

Gluten free sausages

1 tbspoon finely chopped parsley

1 tsp finely chopped sage

Seasoning

Grating of nutmeg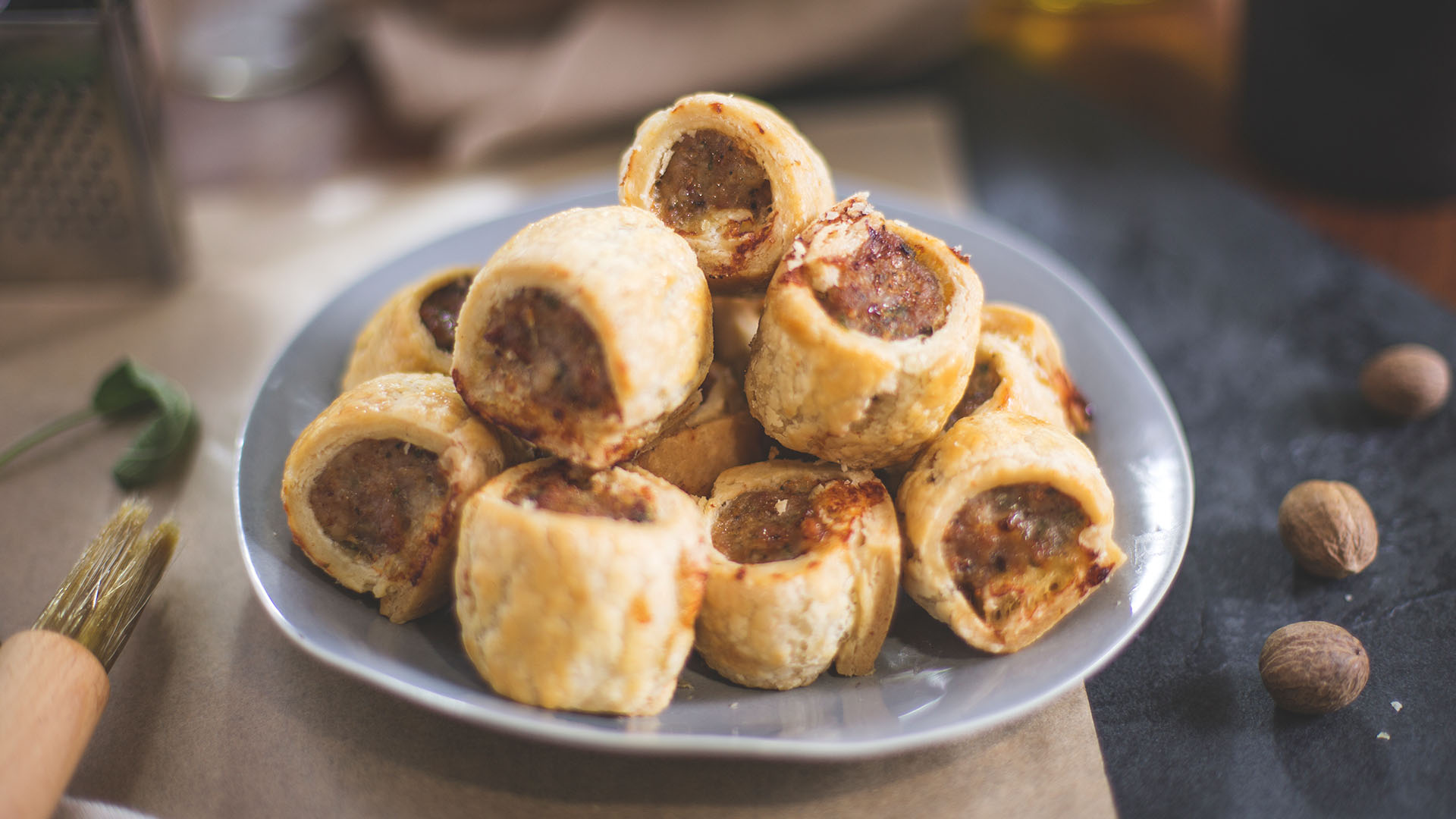 Method
15 mins prep. 15 mins cooking
12 sausage rolls
Roll the Genius Puff Pastry out to a rectangle approx. 45x30 cm.


Take sausage meat out of the skins of the gluten free sausages and mix with 1 tablespoon finely chopped parsley and 1 teaspoon finely chopped sage. Season with freshly ground black pepper and a grating of nutmeg.


Spread sausage meat over pastry.


Brush all edges with a little beaten egg. Roll pastry from both ends towards the middle, brushing with egg wash as you go.


Cut in to 12 even slices. Place on to a non-stick baking sheet, brush with the egg and bake for 15 minutes at 200 C.


Leave to cool a little and serve.