Ingredients
5 slices Genius Gluten Free Sandwich Bread, whizzed into fine breadcrumbs

Zest of 1 lemon

2 garlic cloves, peeled and finely chopped

1 tbsp finely chopped fresh rosemary

Salt and freshly ground black pepper

4x 100g slices of pork fillet (flattened to the thickness of a £1 coin between two sheets of greaseproof paper with the base of saucepan or rolling pin)

2 tbsp corn flour, seasoned with salt and freshly ground black pepper

2 free-range eggs beaten and poured into a large, shallow dish

3 tbsp olive oil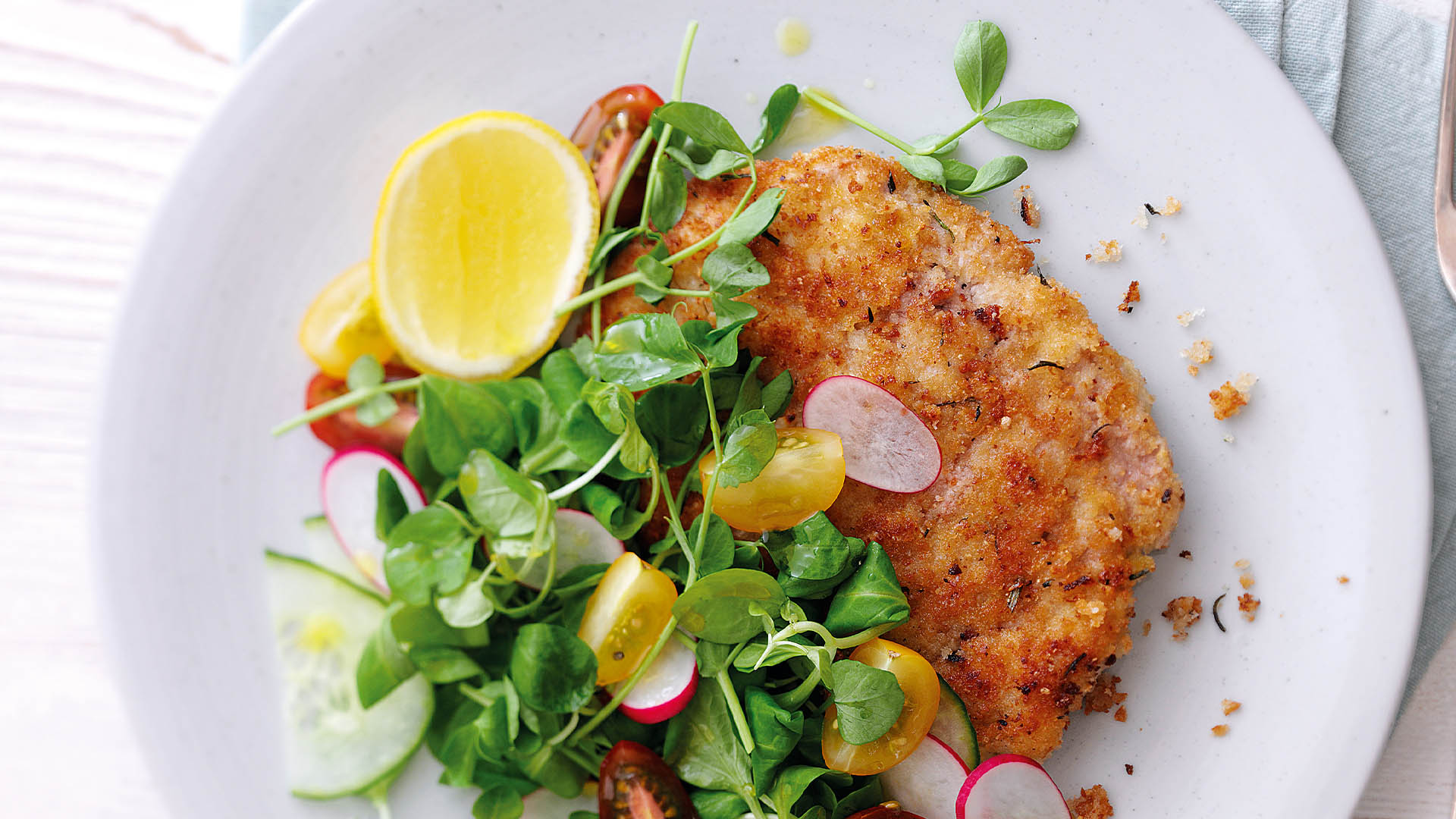 Method
30 mins prep. 10 mins cooking
4
Blend the breadcrumbs, lemon zest, garlic and rosemary in a food processor until well-mixed. Season, to taste, with salt and freshly ground black pepper and spread over the base of large dish.


Sprinkle the seasoned corn flour over the base of a separate dish and place next to the dish of beaten egg.


To crumb the pork, first press both sides of each pork escalope in the flour, cover in beaten egg and finally coat both sides in the breadcrumb mixture. Gently shake the breaded escalope to remove loose crumbs and place on a large dish ready for frying. Repeat with the remaining escalopes.


Heat the olive oil in large ovenproof frying pan. Fry 2 pork escalopes at a time, for about 4-5 minutes on each side, or until the breadcrumb crust is golden and crisp and the juices run clear when the pork is pierced with a skewer. Serve immediately.