Ingredients
3–4 tbsp olive oil

60 g gluten-free chorizo sausage, outer casing removed, thinly sliced

1 large onion, diced

1 large red pepper, deseeded and diced

1 large green pepper, deseeded and diced

2 large tomatoes, peeled, deseeded and diced

2 garlic cloves, finely chopped

1 small red chilli, deseeded and finely chopped (optional)

8 large eggs, lightly beaten

4 slices gluten-free bread

salt and freshly ground black pepper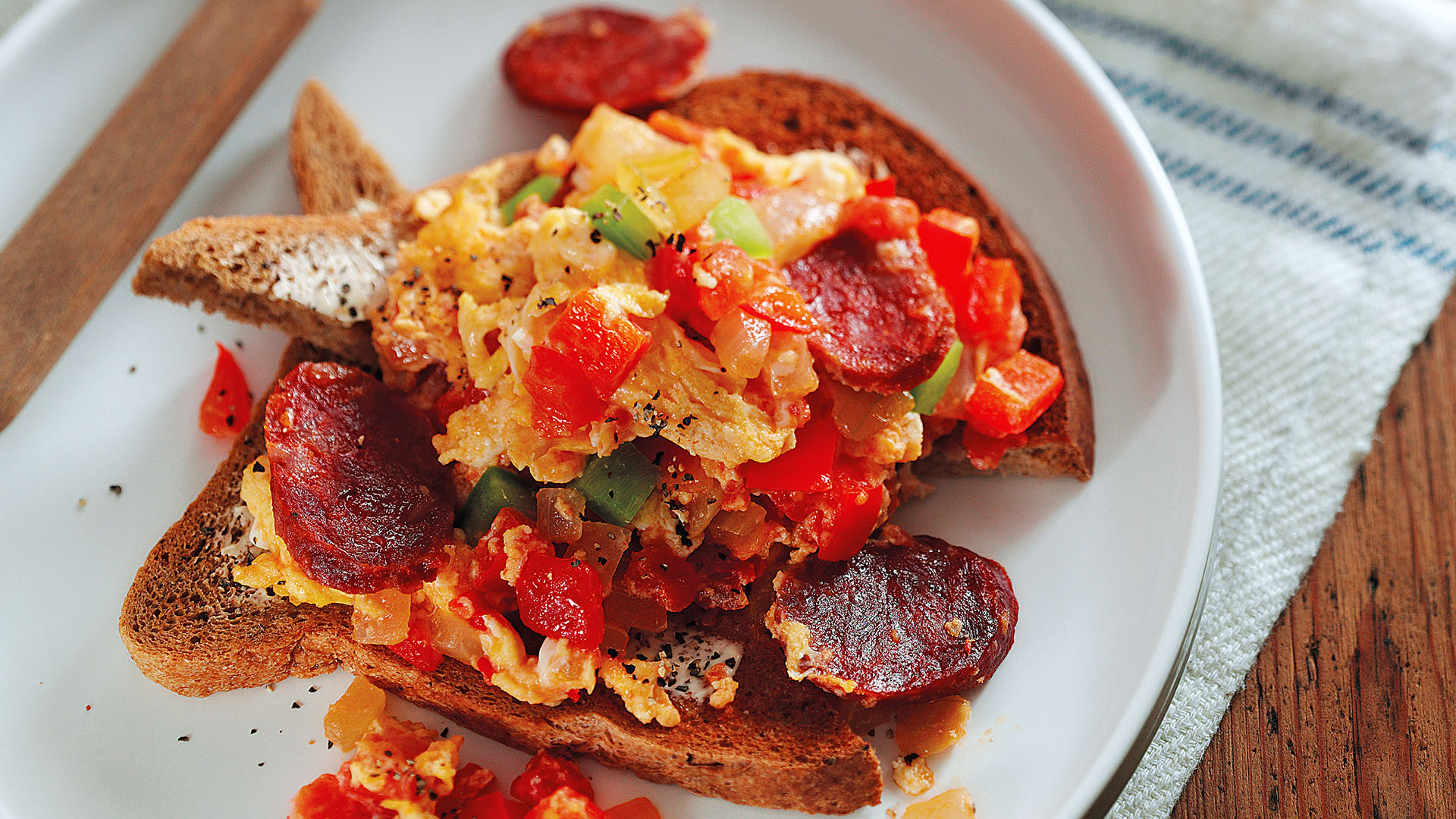 Method
10 mins prep, 20 mins cooking
Serves 4
Heat 2 tablespoons of olive oil in a large, heavy frying pan over a medium heat.


Fry the chorizo, onions and peppers gently for 10 minutes, or until the vegetables have softened.


Add the tomatoes, garlic and chilli (if using), and fry until warmed through.


Season the beaten eggs with salt and pepper, and slowly stir into the vegetables, loosely scrambling the egg to your desired firmness.


Toast the bread and generously butter or drizzle with olive oil. Arrange on four plates, top with a generous spoonful of Basque Scrambled Eggs and serve immediately.