Ingredients
2 Packs of Fibre Fest Fusilli

1 large onion, finely chopped

2 sticks celery, finely sliced

1 aubergine, diced

3 cloves garlic, crushed

1 tbsp tomato purée

20g dried porcini mushrooms soaked in 150ml boiling water

500g mixed mushrooms, roughly chopped (e.g. portabello, closed cup, chestnut)

1 heaped tsp dried mixed herbs

Large pinch sea salt

Ground black pepper to taste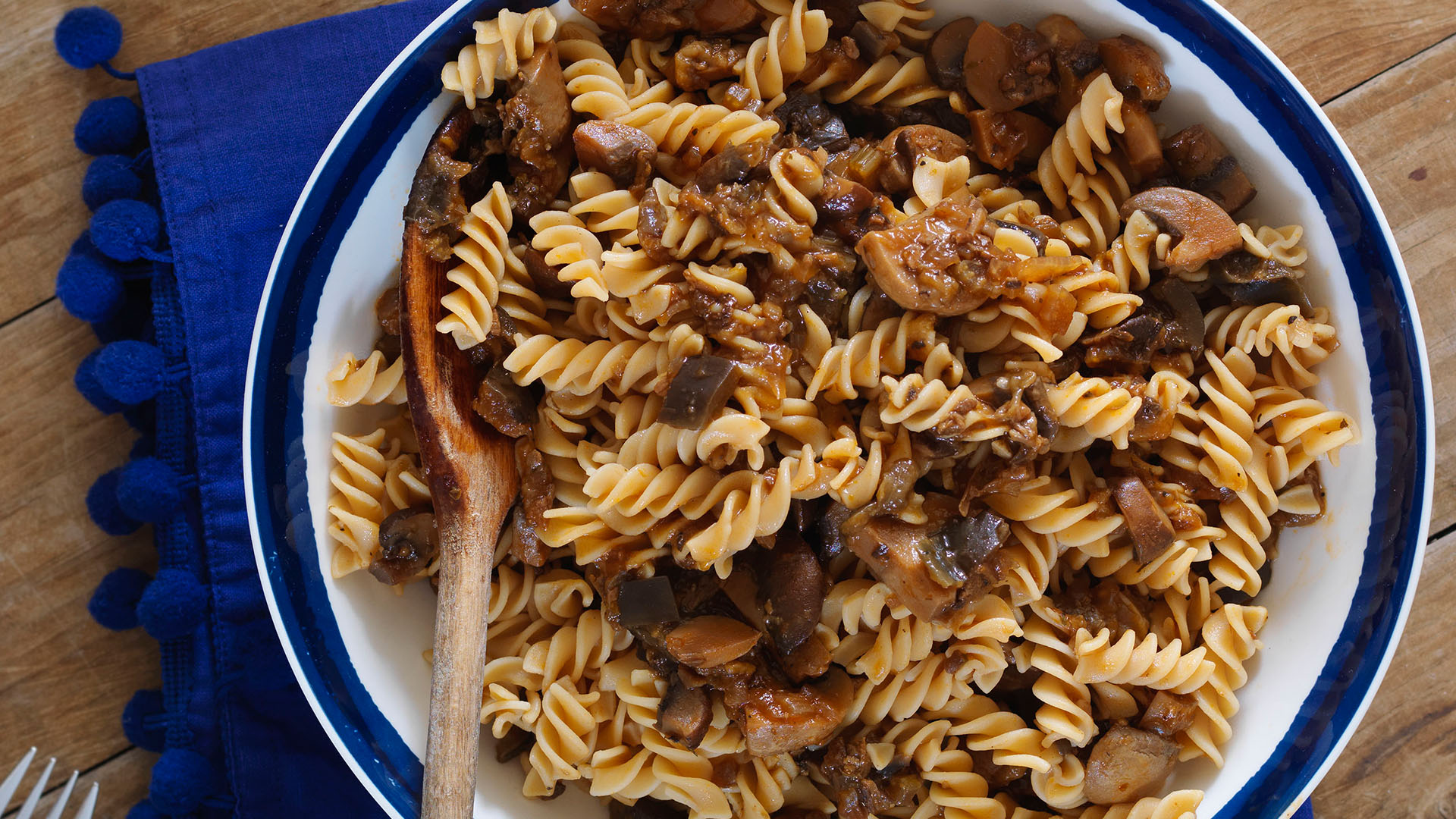 Method
Heat a little oil in a large saucepan, gently cook the celery and onion until soft but not too browned, add the aubergine and the crushed garlic and cook for another couple of minutes.


Stir in the tomato purée then pour over the dried mushrooms and their liquid. Stir this well and add in all the mushrooms, the dried herbs and the seasoning. Don't panic if it seems like there's not enough liquid, as the mushrooms cook down they will produce plenty of delicious juice. Cover the pan and simmer for half an hour until the mushrooms are well cooked and the sauce is thick and delicious. Check seasoning and adjust if you need to.


Cook your Genius Gluten Free pasta as per instructions and stir sauce through.