Ingredients
1 block Genius Gluten Free PuffPastry

100g pecans

60g light soft brown sugar

2 tbsp maple syrup

40g softened butter

1 egg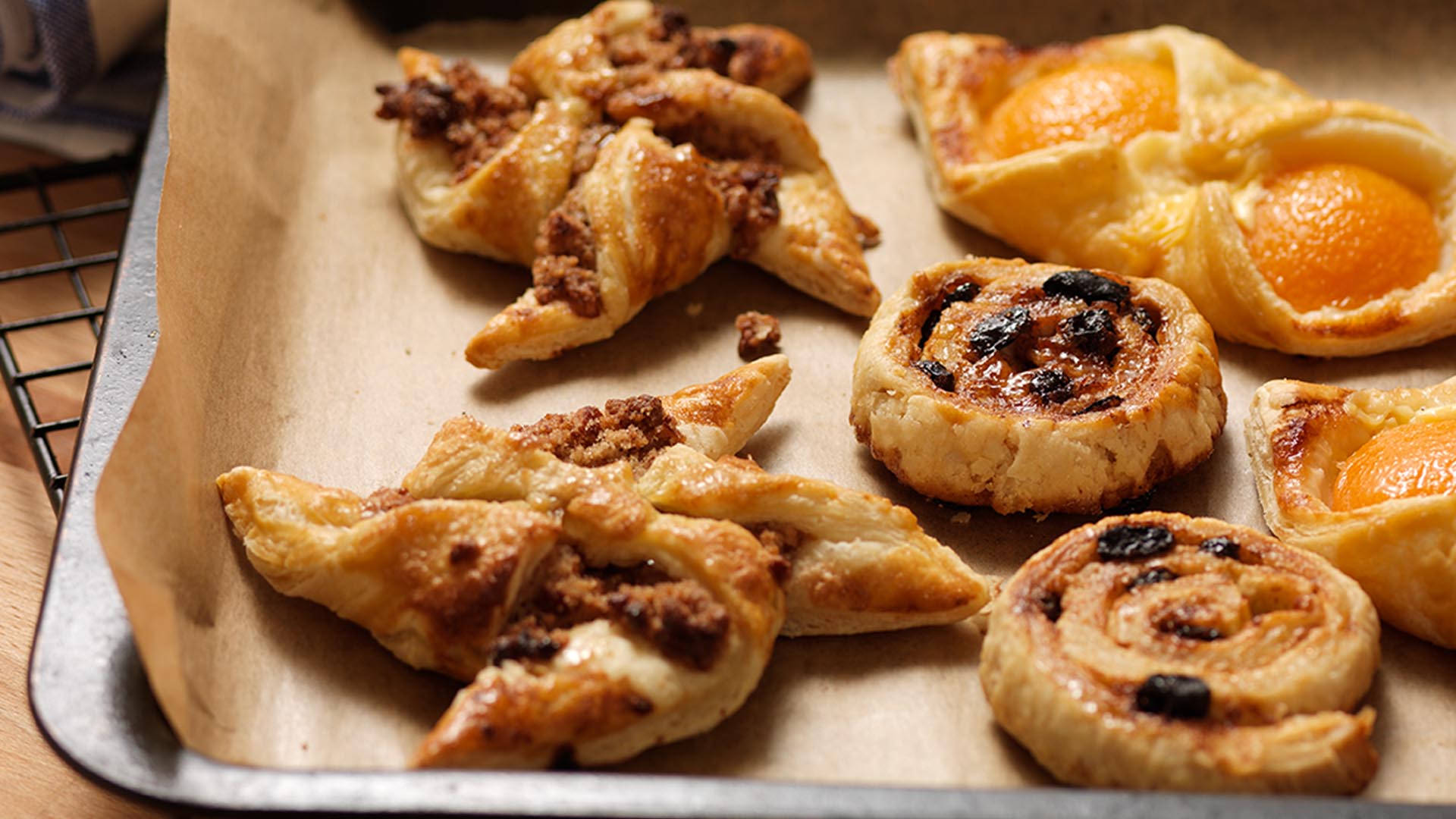 Method
30 mins prep. 15 mins cooking
12 danish pastries
Cut the block of pastry in half and roll each half out into a rectangle approx. 27cm by 18cm. Cut this into 6 even squares. Your are aiming to end up with a total of 12 pastry squares around 9cm by 9cm, its just easier to work with the pastry in a smaller quantity.


Preheat the oven to 180c.


Whizz pecans in a blender until fine, then mix in the sugar, syrup and butter.


Cut each square from the corners almost to the middle. Spoon a large teaspoon of the mix onto each pastry square, then fold each corner over and press into the middle making sure you press the pastry together to secure it.


Brush with a little beaten egg and sprinkle over some extra sugar.


Once all 12 are prepared, place them on a non stick baking sheet in the oven for 10 minutes until they are golden brown.


Cool on a wire rack.


Drizzle with maple syrup to serve.


Don't eat them all at once!