Ingredients
2 slices Genius white gluten free bread, whizzed to breadcrumbs

125mls of extra virgin oil

4 tablespoons of sherry vinegar

1 red pepper, deseeded and diced

1 green pepper, deseeded and diced

1onion, diced

1 cucumber, peeled

3 crushed cloves of garlic

6 ripe tomatoes, deseeded and chopped

1x400g tin of chopped tomatoes

1 large pinch of sugar

250ml cold water

Salt and freshly ground black pepper

Garnish:
½ red pepper, ½ green pepper, ½ cucumber all diced

Finely chopped chives

Croutons made with 4 slices Genius white bread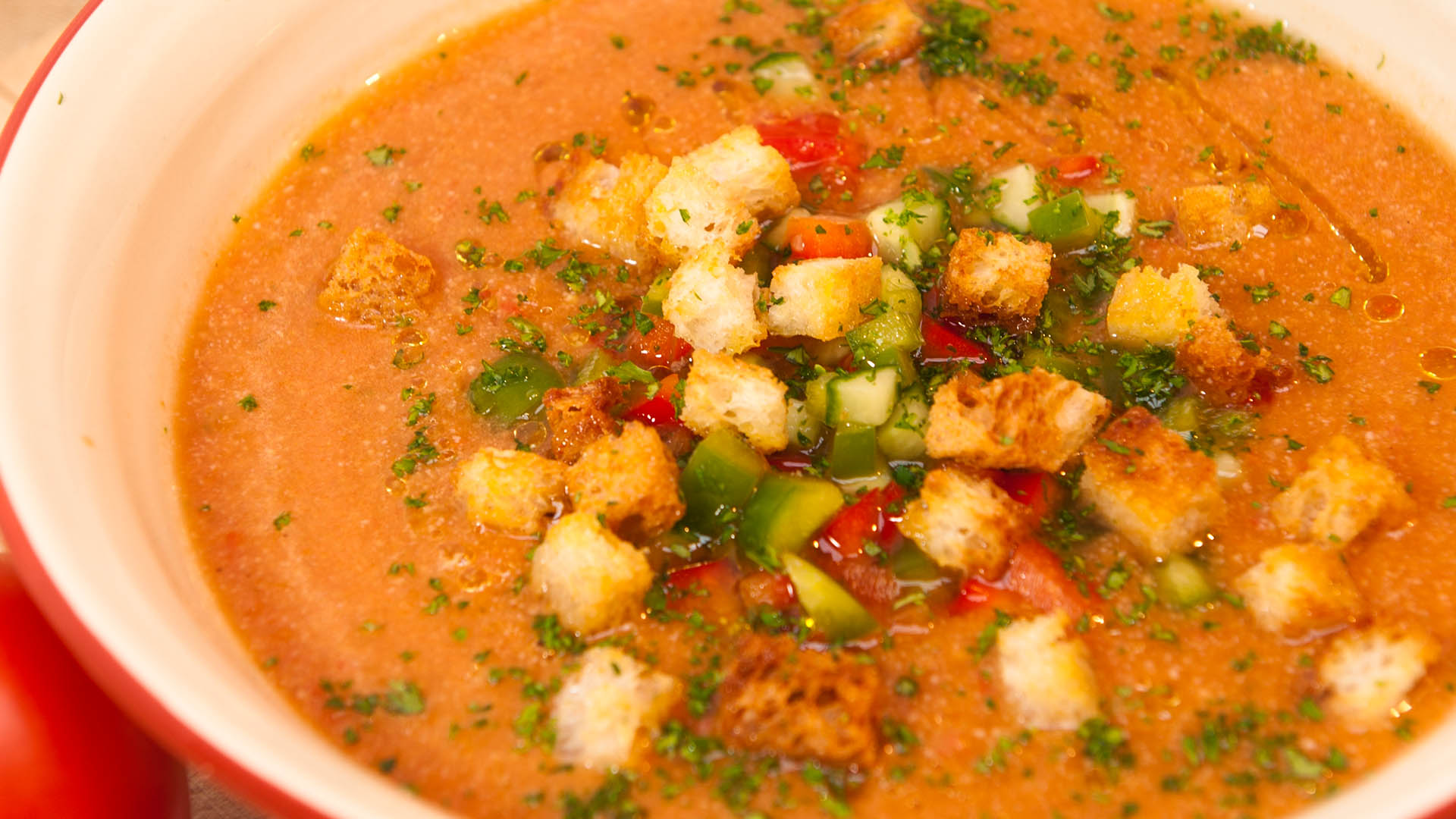 Method
30 mins prep, 10 mins cooking
6
To make the croutons, remove the crusts from 4 slices of bread. Cut each trimmed slice into 1 cm cubes.


Spread over the base of a roasting tray, lightly drizzle with olive oil, season with salt and bake at 200'C/400'F for 10 minutes or until the cubes are golden brown. Remove from the oven and leave to cool.


For the Gazpacho, first soak the breadcrumbs in the oil and sherry vinegar for 15 minutes.


In a blender, whizz the peppers, onion, cucumber, garlic, fresh and canned tomatoes, sugar and water to a thin puree. Add the bread, oil and vinegar mixture. Whizz until smooth.


Taste and season with salt and pepper. Chill for 1 hour.


To serve, ladle into bowls, and garnish with a handful of diced peppers, cucumber, chives and a scatter of croutons.