Ingredients
2 eggs, beaten in a shallow dish or deep plate

2 slices of Genius Fruit Loaf

1 tbsp oil for frying

Your favourite topping.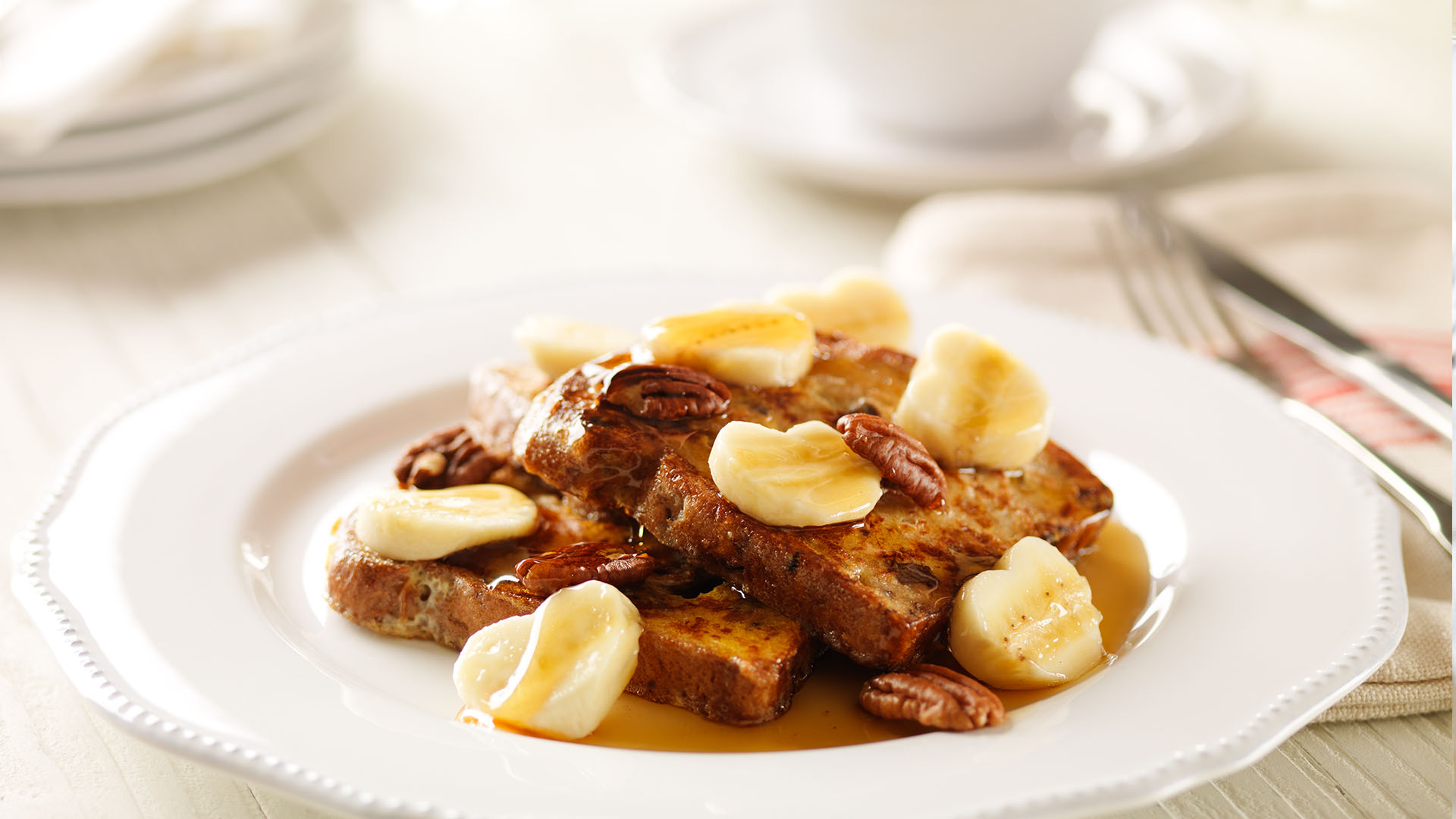 Method
5 mins prep, 5 mins cooking
Serves 1
Turn the fruit loaf slices over in the beaten egg until thoroughly coated.


Heat the oil in a frying pan and fry the egg-soaked bread in the oil until golden brown on both sides.


Serve immediately with your choice of toppings. Our favourites are banana, maple syrup & pecans or summer berries, crème fraîche and a sprinkling of almonds.