Ingredients
For the pastry:

1x pack of Genius Shortcrust Pastry

For the filling:

675g/11/2lb Granny Smith apples, peeled, cored, quartered and thinly sliced

2 tablespoons of caster sugar

3 tablespoons of apricot jam, warmed, passed through a sieve and cooled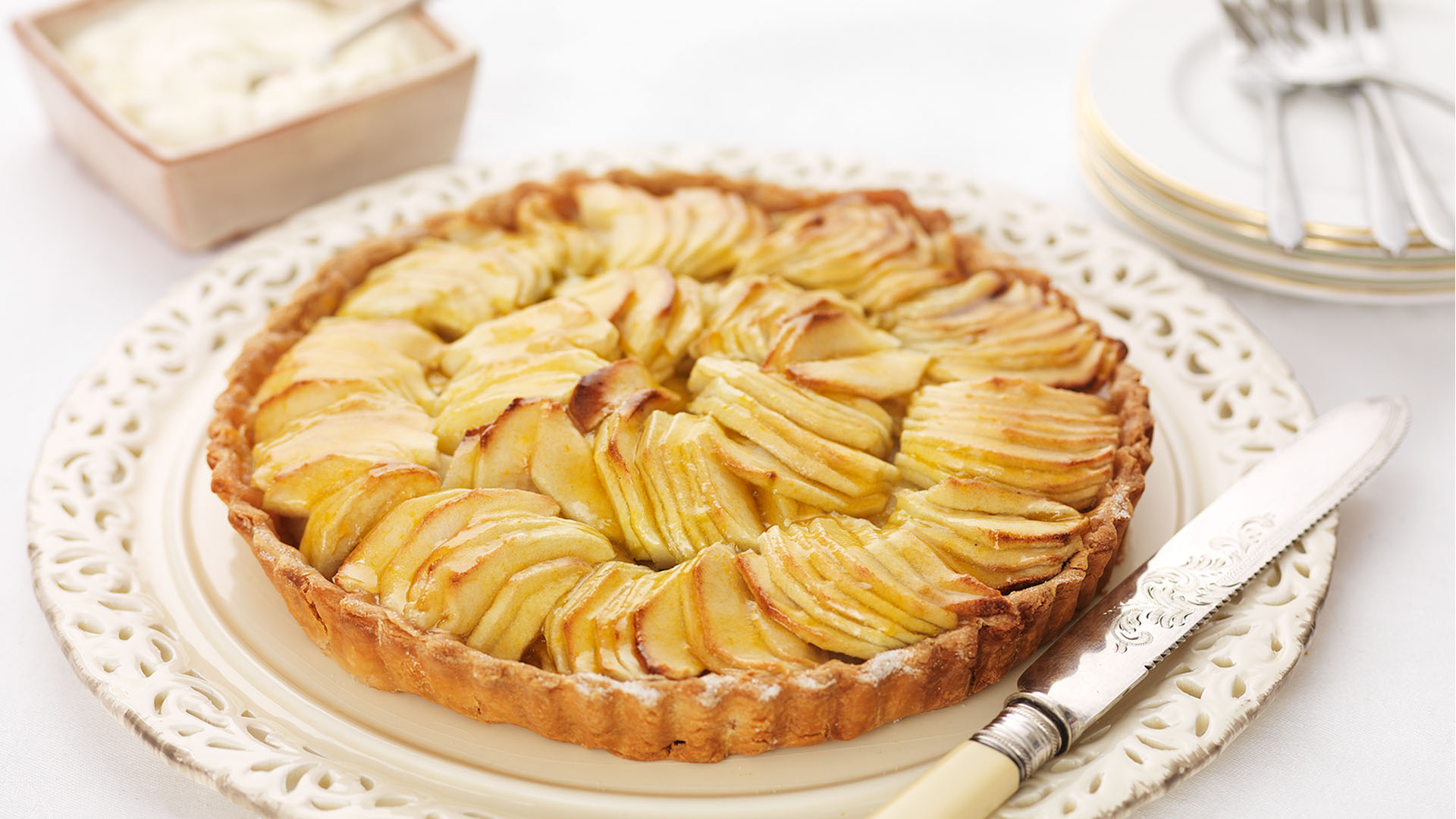 Method
30 mins prep, 30 mins cooking
Serves 6-8
Preheat the oven to 190°c/375°F/gas mark 5.


Generously fill the baked pastry case with sliced apple. When the apple slices reach the rim of the pastry case, neatly arrange the top layer of apples in overlapping circles.


Generously sprinkle the apples with caster sugar and bake in the preheated oven for 30 minutes or until the apple slices are tender and golden brown around the edges.


Remove the tart from the oven and leave to cool.


Remove the tart from the tin and transfer to a serving plate. With a pastry brush, thickly and gently brush the glaze over the cooked apple. If the glaze is a little thick, thin with a little warmed water or lemon juice.


Serve with cream.