Ingredients
Genius White Bread, 4 slices

2 Ripe Figs

Olive Oil

Balsamic Vinegar

Large Handful of Rocket

1 Pack Prosciutto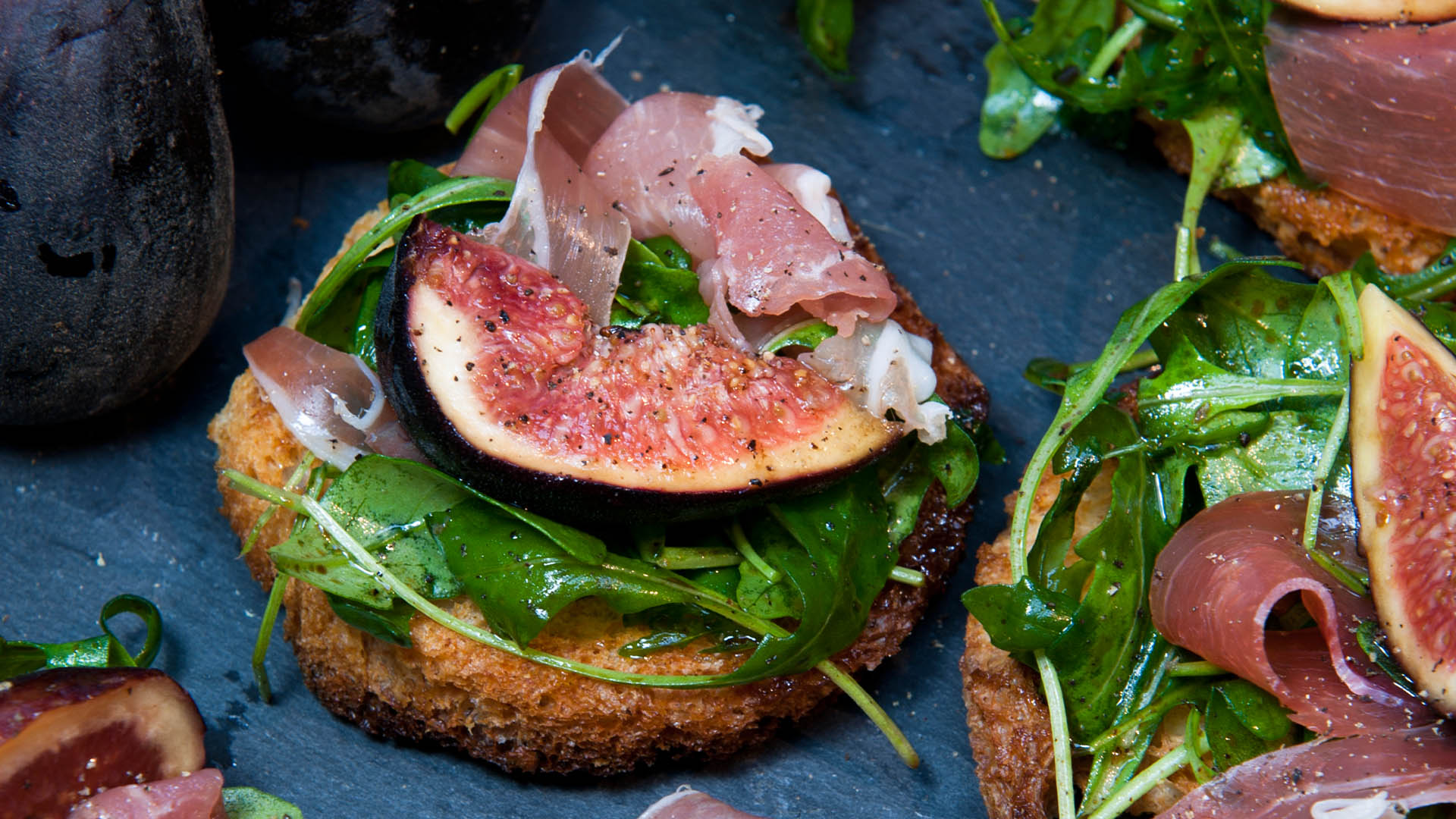 Method
10 mins prep, 10 mins cooking
4
Simply cut sliced Genius White Bread diagonally across into large triangles or cut out large rounds from each slice with a pastry cutter. Bake the prepared bread on a baking tray at 200'C/400'F for 10 minutes or until golden brown.


Cut 2 ripe figs into quarters or eighths depending on their size.


Season and toss in olive oil and balsamic vinegar. Add a large handful of rocket.


Drape a thin slice of prosciutto onto the bruschetta and arrange the fig and rocket on top.


Serve immediately.