Ingredients
1 block Genius Gluten Free PuffPastry

60g softened butter

30g caster sugar

1 tsp cinnamon or mixed spice

60g raisins

1 egg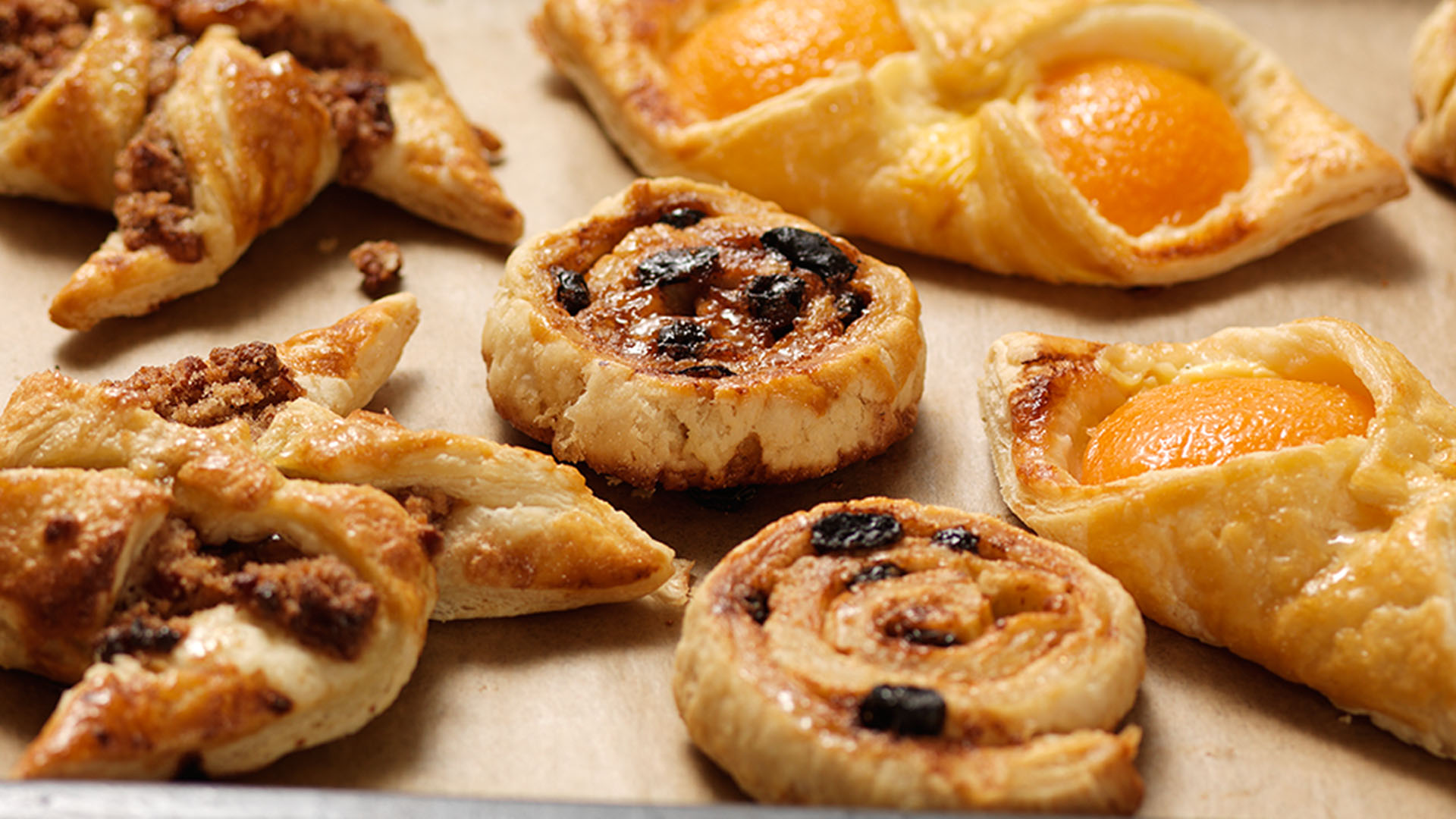 Method
30 mins prep, 15 mins cooking
makes 12 Danish pastries
Roll the pastry out evenly to approx. 20cm by 30cm rectangle.


Pre heat oven to 180c


Mix together the butter, sugar and spice. Spread this mix thinly over the pastry rectangle. Sprinkle the raisins evenly over this.


Roll the pastry tightly starting from one of the short ends.


Cut carefully in slices about 1cm thick. You will have to discard the end slices as these will not be properly filled with raisins and sugar.


Place your slices on a non stick baking sheet, brush with egg wash and bake in the oven for 15-20 minutes until golden brown.


Cool on a wire rack.