Ingredients
7-8 slices of Genius white sandwich bread

3 tbsp raisins

1 tbsp mixed peel

100ml rum or brandy

55g butter

300ml whole milk

300ml double cream

Vanilla pod

3 eggs

140g caster sugar

3 tsp apricot jam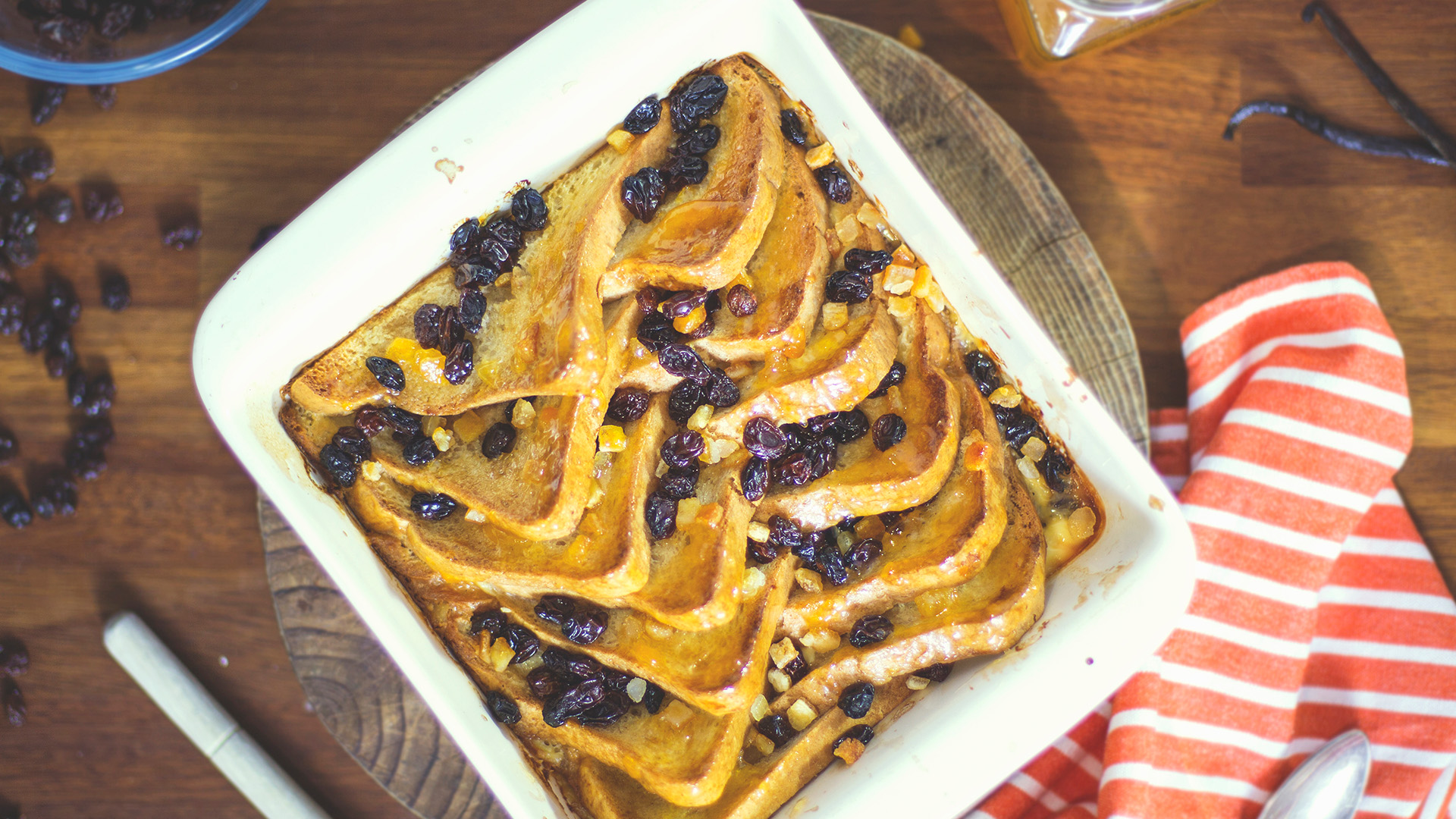 Method
20 mins prep, 45 mins cooking
6
Soak 3 tablespoons of raisins in 100ml of rum or brandy.


Preheat oven to 170 C.


Butter 8 slices of Genius white sandwich bread. Cut in half and arrange in an ovenproof dish.


Pour 300ml of whole milk and 300ml of double cream in to a pan Add 1 vanilla pod, split down the middle, and bring to boil.


Whisk 3 large eggs and 140g caster sugar. Add to hot milk mixture and whisk. Scrape the vanilla seeds in to the milk and remove the pod.


Sprinkle the soaked raisins over the bread with any remaining rum or brandy. Add 1 tablespoon of mixed peel. Pour over the milk mixture.


Place the ovenproof dish in a larger roasting tray. Pour water in to the roasting tray to halfway up the ovenproof dish & place in the middle of the oven. Bake for 45 minutes until golden brown.


Warm 3 tablespoons apricot jam. Sieve and then brush liberally over the pudding. Dust with 1-2 teaspoons icing sugar and serve.