Ingredients
1 Slice of Genius Bread

1 small courgette

½ red pepper

1 teaspoon oregano

1 tablespoon olive oil

Mozzarella Cheese

Salt and pepper, to taste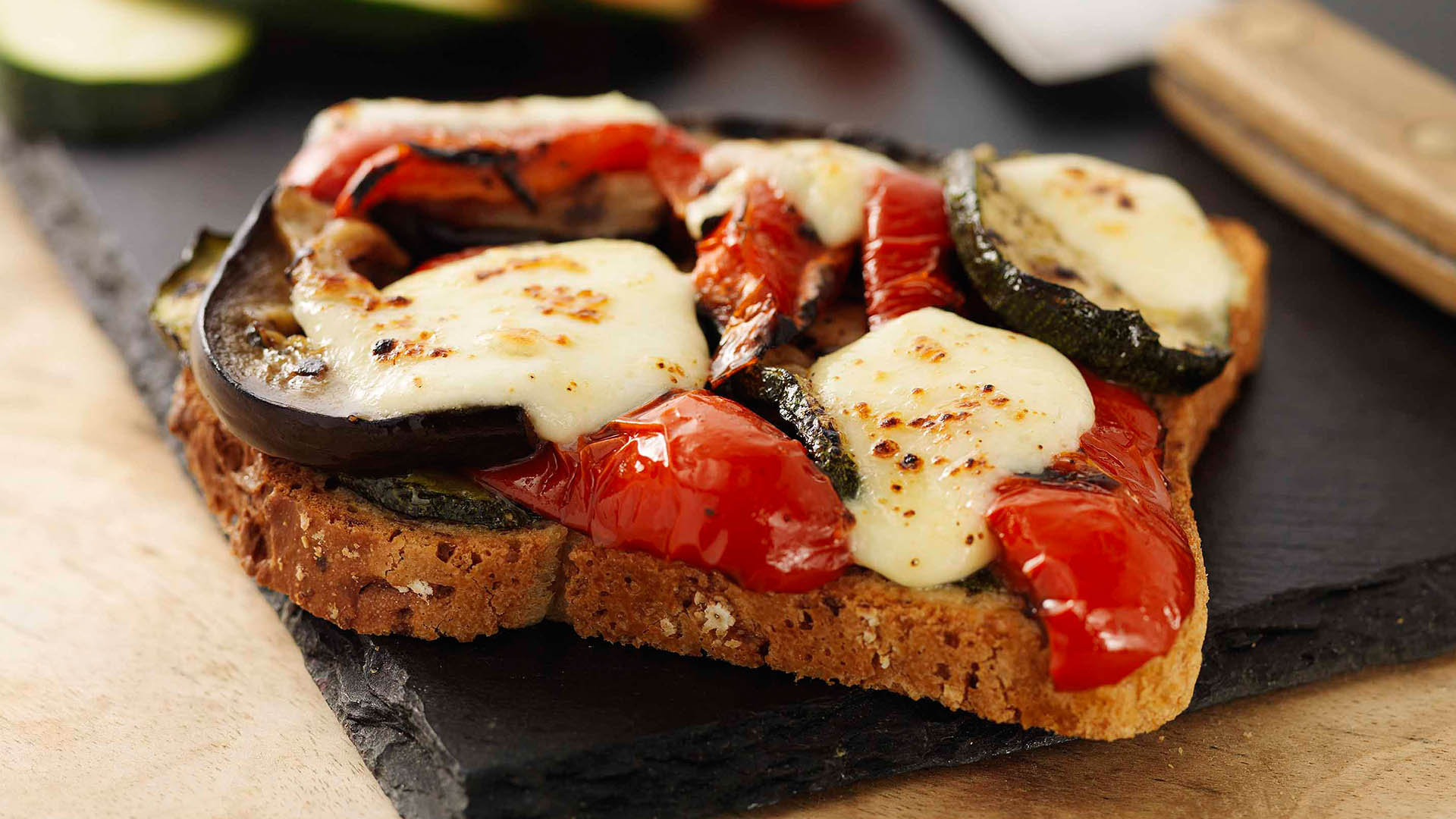 Method
10 mins prep. 20 mins cooking
1
Preheat oven to 200c


Slice the courgette and red pepper, about 1/4 of an inch thick.


Line a baking sheet with foil. Toss the vegetables with olive oil and spread out on the baking sheet and season with salt, pepper, and oregano.


Roast for 10-15 minutes.


Once the vegetables have been roasted, pre-heat the grill to a medium heat.


Toast the bread and top with vegetables and mozzarella cheese.


Place the sandwiches under the grill and cook until cheese is melted and golden.


Serve immediately.