Ingredients
450g/1lb minced pork belly

½ medium onion, very finely diced

½ Granny Smith apple, peeled, quartered, cored and coarsely grated

2 tbsp of fine white breadcrumbs from Genius bread

1 tbsp of finely chopped fresh thyme, sage and curly parsley

½ garlic clove, crushed

1½ tsp of salt and six grinds (1 level tsp) of freshly ground black pepper

Oil for frying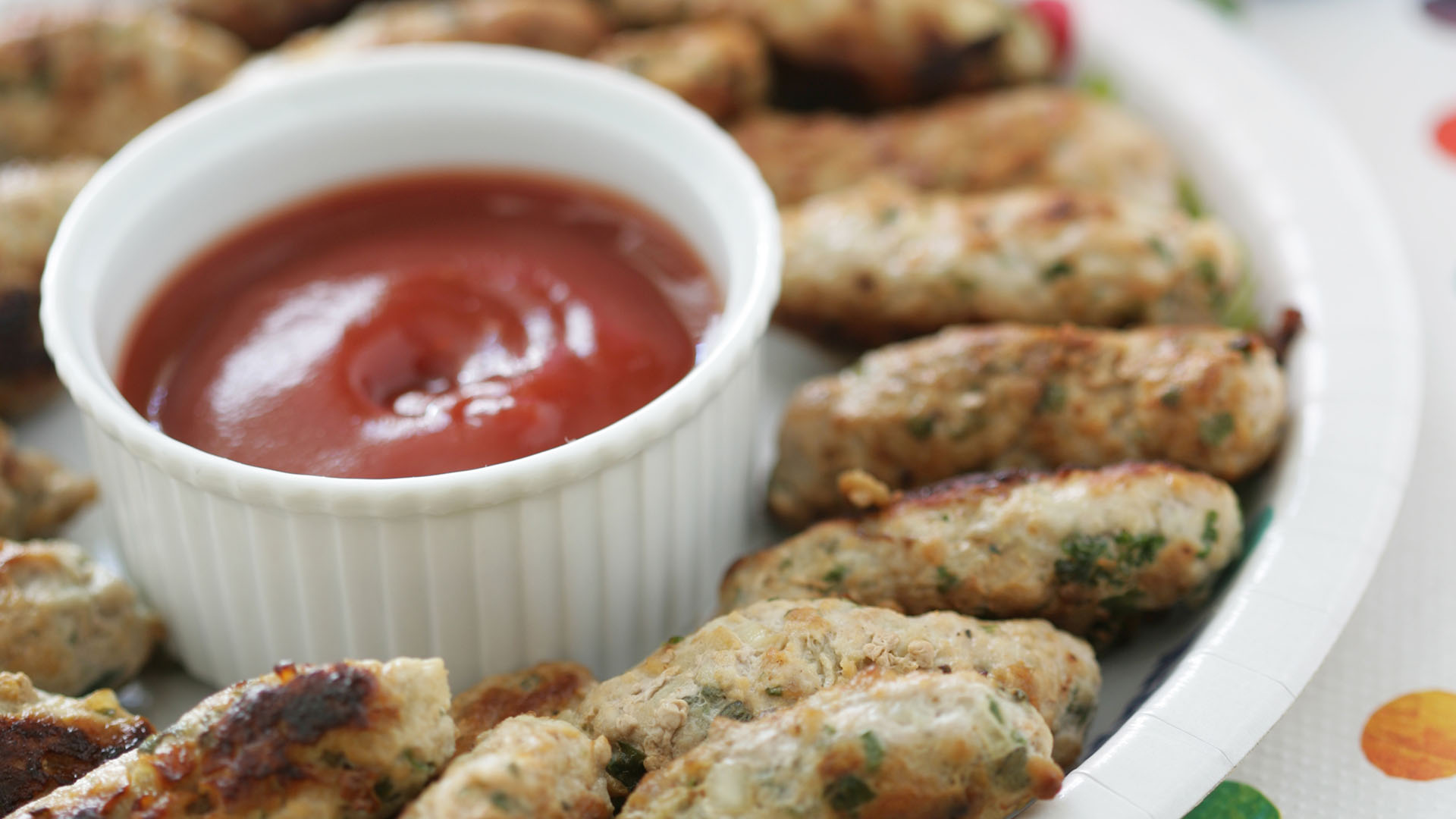 Method
25 mins prep. 10 mins cooking
28 sausages
Using your hands mix all the sausage meat ingredients, apart from the oil, together in a bowl.


With wet hands, shape the mixture into 28 even-sized baby sausages. Cover with cling film and chill until required.


Gently fry the sausages in hot oil, turning them frequently until the sausages are cooked through and golden brown all over. This should take about 10 minutes.


Serve immediately or keep warm in a low oven until ready to serve.