Ingredients
2x 400g kidney beans, rinsed, drained and mashed

Bread crumbs made with 2 slices Genius white or brown bread

1 red chilli, deseeded and finely chopped

1 handful of fresh coriander, roughly chopped

2 finely sliced spring onions

2 garlic cloves, peeled and finely chopped

1 egg, beaten

1 heaped teaspoon ground coriander

Salt and pepper to taste

Vegetable oil for frying

For garnish:
2 ripe tomatoes thinly sliced

1 ripe avocado, peeled, stoned and thinly sliced

1 small red onion, thinly sliced

290ml soured cream

6 Genius Seeded Rolls, cut in half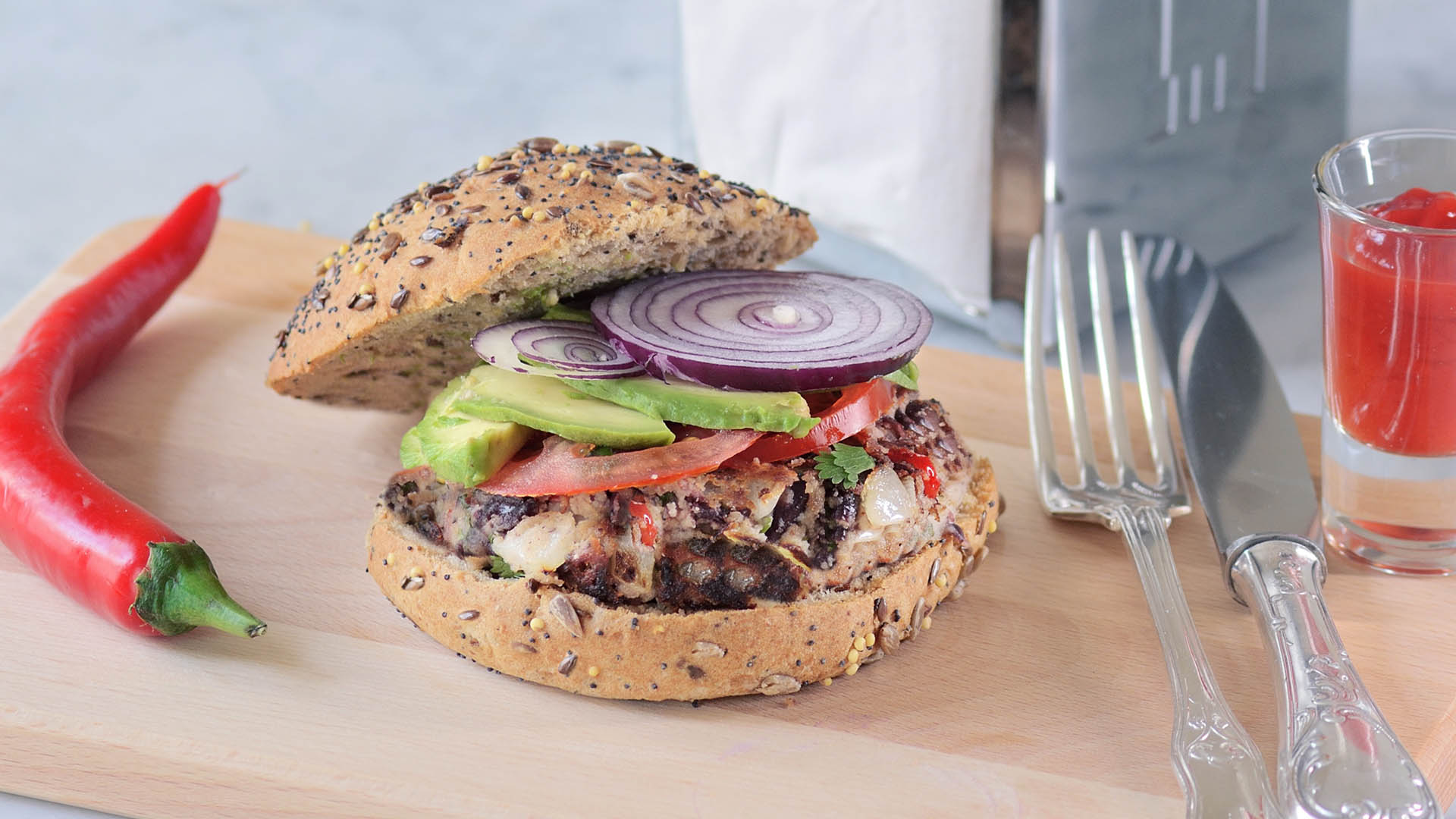 Method
10 mins prep. 15 mins cookin
6
To make the burgers, tip the beans into a large bowl and roughly crush with a potato masher.


Mix the breadcrumbs, chilli, coriander, spring onions, garlic, beaten egg, ground coriander and seasoning into the mashed beans.


Using your hands, form the mixture into 6-8 burgers.


Heat 2 tablespoons of oil in a frying pan.


Fry the burgers in two batches until golden brown on both sides.


Place a burger in each roll, top with slices of tomatoes, avocado, red onion and a dollop of sour cream and serve immediately.